Targeting Social Media May Increase HIV Testing Among Gay Men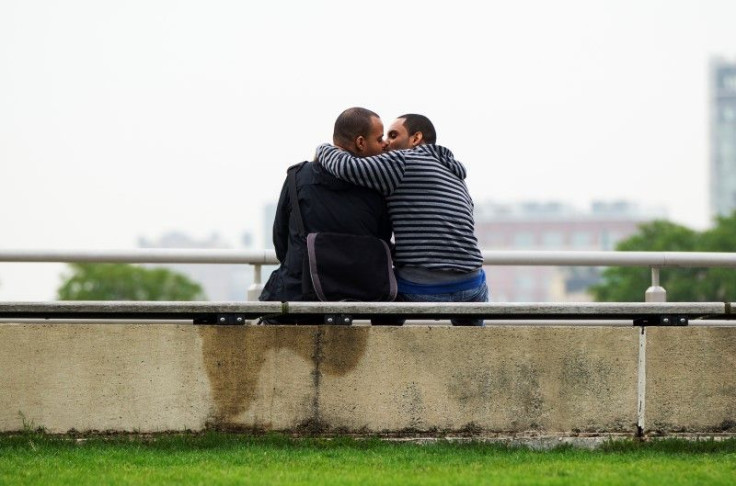 (Reuters Health) - Promoting HIV testing on some of the same social media sites that men who have sex with men and transgender people use to meet friends and sex partners can raise testing rates in these communities, according to results of a U.S. trial.
"Our results are surprising because we were not sure that men and transgender persons would readily accept HIV testing information within the social media and social networking sites that some of them use," said lead author Scott D. Rhodes of Wake Forest School of Medicine in Winston-Salem, North Carolina. "But we learned that after trust was built, they were eager for information about HIV testing and guidance about how to access testing services."
We assume that people are knowledgeable about HIV and how to get tested, but that's not the case, he told Reuters Health by email.
The researchers used the intervention in two online communities and posted in another two forums without the intervention for comparison. The communities, including Adam4Adam, BlackGayChat, Craigslist and Gay.com, are designed for users to meet up in person, so the researchers targeted geographic locations 200 to 330 miles apart to prevent user overlap.
Within each online outlet, a health educator created a public profile and posted triggers about the importance of HIV testing, his availability to help and information on where testing services were available. The profiles were accessible to anyone and the health educator would engage with users who instant-messaged him.
On Craigslist, the educator posted HIV testing information and triggers every three to four hours from 9 a.m. to 5 p.m. Monday through Friday in 2013 and 2014.
The researchers offered site users $10 to complete an assessment, including information on drug and alcohol use, age, race, sexual orientation, HIV status and testing history over the previous year.
More than 1,000 users completed the assessment and most declined the $10 compensation. On average users were 40 years old, almost all reported sex with at least one man and one-third reported sex with at least one woman over the last year.
At the beginning of the year, about 35 percent of users in each group reported having been tested for HIV over the previous 12 months. After the intervention was complete, 64 percent of those in the intervention communities said they had been tested for HIV in the previous year compared to 40 percent of those in the control groups, as reported in Clinical Infectious Diseases.
"Gay and bisexual men as well as transgender women are disproportionally impacted by HIV (that is, by virtue of being a gay or bisexual man, or transgender woman, you are more likely to come in contact with HIV), and thus it is important to ensure frequent HIV testing and linkage to treatment," said Christian Grov of the CUNY Graduate School of Public Health and Health Policy in New York City, who was not part of the new study.
These groups did respond to the social media intervention, Rhodes said.
"HIV testing is important for anyone who is sexually active, and the CDC recommends that all individuals get tested at least once in their lifetimes and those with risk factors get tested more frequently," he said.
The intervention was easy to implement, only requiring one health professional and access to the Internet, so it could be widely implemented within social media by health departments and clinics and other organizations working to prevent HIV, he said.
"However, in addition to the health educator's training, the health educator was skilled in building relationships with social media users, maintaining boundaries, being patient, having a sense of humor, and being comfortable networking with other organizations as well, particularly those offering HIV testing," he said.
The users in this study were older and mostly white, noted Dr. Lisa Hightow-Weidman of the University of North Carolina at Chapel Hill School of Medicine, who was not part of the new study.
"Interventions to increase testing should be designed to reach younger men who have sex with men, particularly MSM of color as they are the group most impacted by the HIV epidemic in the U.S.," she said by email.
SOURCE: http://bit.ly/1VTuWPY Clinical Infectious Disease, online March 14, 2016.
Published by Medicaldaily.com