New Hope For Patients With HIV? First Drug To Protect Against The Virus Goes To Clinical Trial In South Africa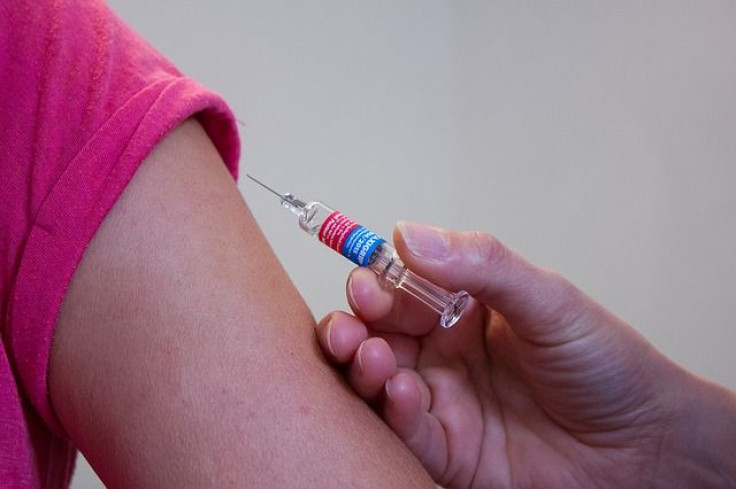 Treatment for HIV, the virus that causes AIDs, is more effective than we could have imagined, but it's not enough — we need to find a way to stop the virus in its tracks, and ensure that no one else gets infected. This November, researchers will begin a large-scale trial on a vaccine they believe is capable of doing just that.
The trial, called HVTN 702, will run over the course of three years in South Africa, with 5,400 people across four sites receiving the experimental drug. "We're hoping this can be the first licensable vaccine regimen in the world," Linda Gail-Bekker, deputy director of the Desmond Tutu HIV Centre in Cape Town and president-elect of the International AIDS Society, told CNN.
South Africa sees some of the highest HIV infection rates, which is unfortunately on par with those seen across the entire Sub-Saharan African region. About 2.4 million individuals were infected with the virus as of 2014 — the most in the world. Although antiretroviral medications make it easy for patients to manage their HIV, in Africa, where many are unable to afford or gain access to these drugs, the virus continues to lead to over one million deaths each year.
In 2009, 26 years after HIV was first identified in the United States, a medical team in Thailand witnessed a major breakthrough in HIV research: a vaccine trial for the first time showed protection against the virus, CNN reported. Although the results were mediocre, with about a 31 percent efficacy rate, the trial showed that an effective vaccine was possible. Now, seven years later, the drug has been updated and is set to be tested in South Africa, the country with the highest density of HIV-positive individuals in the world.
According to Gail-Bekker, researchers have added to the vaccine specific inserts from strains of the virus that are unique to the African population, CNN reported. This will hopefully stimulate a stronger immune response and make the vaccine even more effective than the results observed in Thailand.
While researchers await the results of the new trial, they continue working to prevent further HIV infections through developing pre-exposure prophylaxis (PrEP) drugs, which, when taken before coming into contact with the virus, can seriously reduce the risk of a person becoming infected. A study announced Tuesday at the International AIDS Conference in South Africa showed that a daily dose of these drugs is able to nearly eradicate the risk of infection for people in a relationship with an HIV-positive partner, Reuters reported.
HIV was virtually eliminated in this population," lead researcher Jared Baeten, of the University of Washington, told Reuters. "More than 95 percent of the HIV infections that we expected to see, we did not see."
In addition to PrEP pills, an intravaginal ring has been show to effectively prevent against HIV transmission. For example, a study published in 2013 reported that the long-term form of birth control (it stays inside users for up to 30 days) inhibits multiple HIV exposures over a period of time. The TDF-IVR (tenofovir disoproxil fumarate intravaginal ring) may contain smaller amounts of antiretroviral drugs than do traditional PrEP pills, but the ring is able to deliver the drug in higher doses. This is especially important seeing as any as 60 percent of HIV carriers in sub-Saharan Africa are women.
Published by Medicaldaily.com