Jumping Rope Using a Free App Download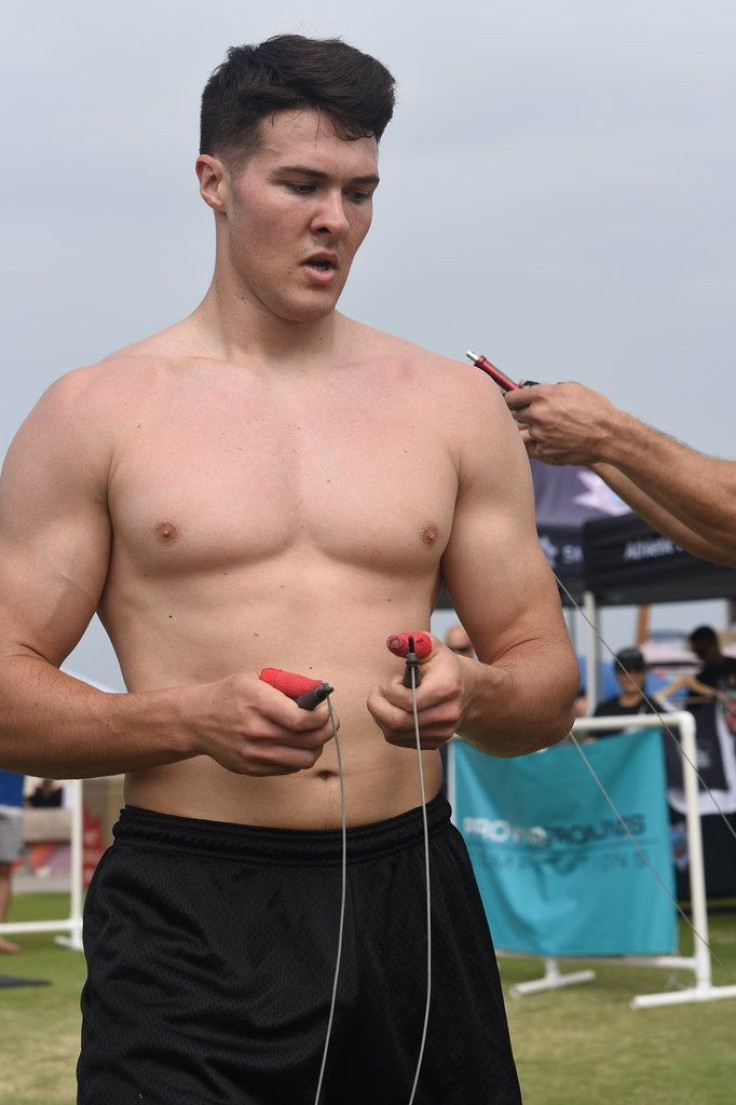 If you're looking for a fun way to add physical activity into your new year, look no further than your Nintendo Switch. A small team of developers at Nintendo created Jump Rope Challenge as a pet project to add some fitness to their routines, and now it's a free download on the Nintendo Switch eShop.
Why Jump Rope?
If you think jumping rope is just for kids, never say that around a boxer. All-time greats like Muhammad Ali, Joe Frazier, and even Philadelphia's (fictional) champion Rocky all made spending some time with a rope a key part of their training routines.
Jump rope can be a surprisingly intense exercise. Men's Health calls it "the best total-body workout you haven't tried yet," because of its significant cardiovascular benefits. They're not alone in that assessment. Wellness coach Janine Delaney, PhD told Good Housekeeping about the ways jump rope can improve your health. Exercise releases endorphins into the body. These hormones elevate mood and increase energy and libido.
"What most people don't realize is that jumping rope will actually burn more fat and calories than running, swimming, or biking," Dr. Delaney said. "It not only puts your cardiovascular system to use, but also helps to build muscle strength, improve coordination, and even boost metabolism."
You Can DIY, But ...
A jumping rope was included as one of our top at-home exercise tools last fall. If you don't have one or need something a little heftier, there are DIY options for putting together your own weighted kit.
With Jump Rope Challenge, though, you'll find some fun touches and have most of the work in keeping a routine -- including tracking your exercise -- already done for you. Bringing a jump rope into your home is as easy as buying one,
The Game
Jump Rope Challenge uses the Switch's Joy-Con controllers to simulate the act of jumping rope, with each Joy-Con taking the role of a handle. It supports up to two players, and you can select a number of jumps to set your own daily challenge.
You can even play if you can't jump, have limited free space or even if you are afraid of disturbing the downstairs neighbors. Nintendo suggests bending knees or moving arms -- it might not have the same aerobic impact, but you can still participate.
There are even a few extra touches to add a bit of playfulness and fun, like being able to choose an outfit for your rabbit avatar and unlock new backgrounds by meeting your daily goals. If you're looking for a full-featured fitness game, you'll have to look elsewhere. This one is quick, easy, and straightforward.
The Take Home
Jump rope is a great addition to your at-home exercise routine, and the free Jump Rope Challenge game lets you bring it into your home. It was originally planned as a limited-time offer ending last September, but it's here to stay due to popular demand. It takes up fewer than 200MB of storage, so there's little to lose and likely much to gain by giving it a try.
Sean Marsala is a health writer based in Philadelphia, Pa. Passionate about technology, he can usually be found reading, browsing the internet and exploring virtual worlds.
Published by Medicaldaily.com