Honda Aircraft Co. Expects 80 Plane Annual Production by 2015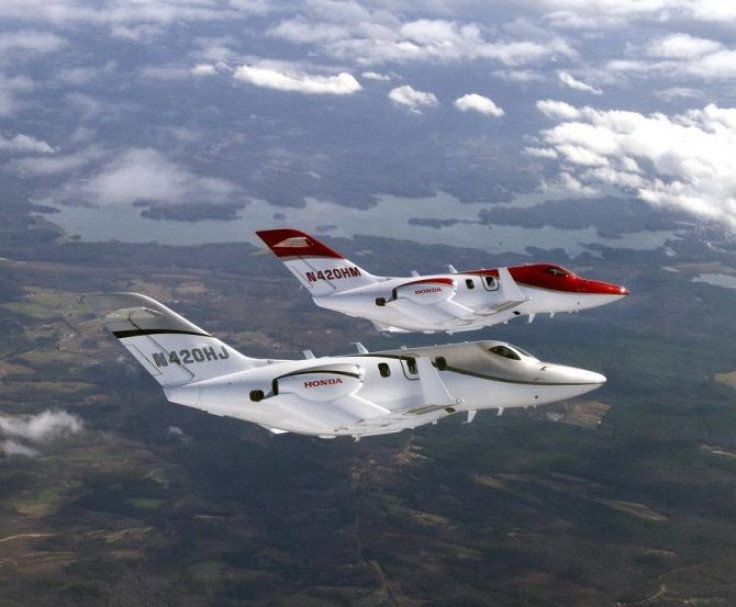 Honda Aircraft Company will begin producing around 80 to 100 planes a year in late 2014 or early 2015, confirming production capacity figures it has previously discussed, a spokesman told Medical Daily Tuesday.
That production capability will be available 18 months after the company is scheduled to complete its first HondaJet delivery in mid-2013, according to spokesman Mark Lee.
The HondaJet is being sold as a corporate jet.
On Tuesday, the Greensboro, North Carolina-based company said that its third FAA design-conforming aircraft, referred to as "F2" has been undergoing extensive flight testing since the Nov. 18.
Hondajet made the announcement on the first anniversary of flight testing from when the F1 first took flight on Dec. 20, 2010 and said that the F2 marked a major milestone in the process for the company's Federal Aviation Administration Certification.
"The first flight of a flight test aircraft is an important milestone for an aircraft certification program, and the fact that we achieved F2's first flight shortly after receiving its engines illustrates our team's preparation and readiness," said Michimasa Fujino, President and CEO of Honda Aircraft Company in a statement.
"F2's first flight was the result of extensive planning, hard work and execution by many teams and individuals across our organization and our supply chain partner network. The aircraft's performance is as expected and flying in the aircraft is exhilarating," Fujino added.
Lee said Honda is working very closely with General Electric Co., Honda's partner on the HF120 engine, to make sure the product is on track, but he also added that it's not uncommon for delays in the aviation industry.
Fujino said in October the company has sold more than 100. However the HF120 engine won't be certified until the second half of 2012.
The company suffered a second setback in October when engine damage forced a redesign that delayed first delivery date until mid-2013. The first delay took place in 2009 when the company moved its first delivery date from 2010 to 2011 because of difficulties receiving parts.
The company says it's on track with the delivery date announced in October.
Honda Aircraft said that it planned to begin flight tests for two additional aircraft, F3 and F4, in 2012, as well as additional testing on structural aircraft.
Published by Medicaldaily.com