Hospital-Acquired Infection Rate At 4% And Falling: What Dangers Still Linger?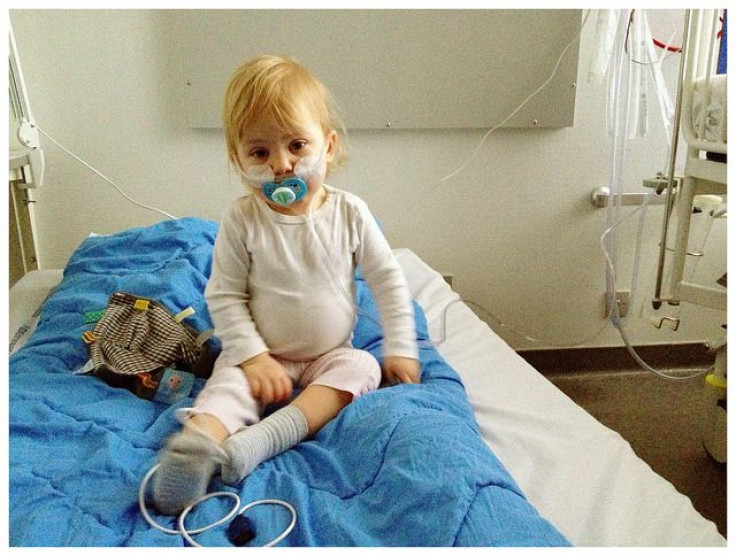 We've come a long way from high mortality rates in the maternity ward simply because doctors never washed their tools (or hands). But according to the Centers for Disease Control and Prevention's latest figures, healthcare-associated infection (HAI) rates still hover around four percent.
Thankfully, the larger timeline surrounding these infections shows the rate is falling. Published in the New England Journal of Medicine, the study shows there were an estimated 722,000 HAIs in 2011. Nearly a decade prior, in 2002, there were almost two million HAIs. Deaths also dropped, from just under 100,000 to 75,000.
Wall-mounted Purell dispensers punctuate nearly ever hospital hallway and, so far, they've done a fine job of preventing the spread of certain bacteria through contact. But other infection sources continue to go unchecked. These include pneumonia, surgical sites, and the misuse of catheters. Other infections include gastrointestinal bugs, Clostridium difficile, urinary tract infections, and infections of the bloodstream.
Dr. Michael Bell, director of the CDC's Division of Healthcare Quality Promotion, told CNN the new data gives him hope that hospitals are moving in the right direction. "There's great data showing that we can actually move the needle significantly," he said, although 722,000 infections is still entirely too high. "At the same time, we're not doing a perfect job of doing everything we should, every single time, and there's some things which we haven't figured out how best to manage — yet."
It's often the case in large, university-based hospitals that hundreds of staff filling a variety of roles can make for a confusing, poorly organized system. Standard protocols aren't followed. Loads of red tape prevent efficient care. And patient satisfaction, safety even, can suffer at the mercy of too-busy clinicians bouncing from case to case.
"There are some excellent places that are doing a bang-up job, and I would love to receive my care there," Bell said. "Also within every facility type there are places that give me great concern. It can be related to staffing and resources; it could be related to the way things get done."
Patients can take steps to protect themselves, too. They should recognize that while doctors should have their best interests in mind, what's at stake is still their own health, says Dr. William Schaffner, infectious disease specialize at Vanderbilt University. So ask if your doctor has washed his or hands. "It is a perfectly reasonable thing to inquire about," he told ABC News. Patients can also check their local hospital's infection rates on the Centers for Medicare and Medicaid Services hospital comparison website, to get a sense of the facility's cleanliness.
In total, the study included 11,282 patients in 183 hospitals nationwide. As Dr. Peter Pronovost, the director of the Armstrong Institute for Patient Safety and Quality at Johns Hopkins University argues, the number of hospitals getting away with overblown infection rates is still too high. There doesn't yet exist a system to keep these hospitals in check, "and my sense is," Pronovost told CNN, "there absolutely needs to be."
Source: Magill S, Edwards J, Bamberg W, et al. Multistate Point-Prevalence Survey of Health Care–Associated Infections. NEJM. 2014.
Published by Medicaldaily.com