House Stenographer, Diane Riedy, Gets Mental Health Evaluation After Bizarre Outburst During Debt Crisis Vote [VIDEO]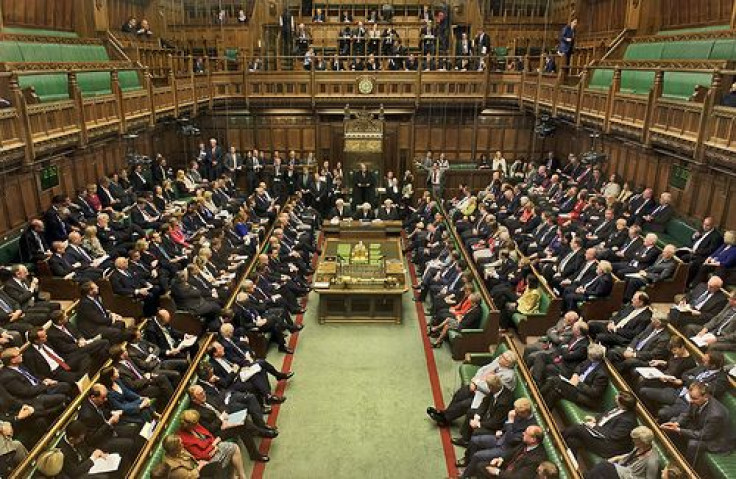 House of Representatives stenographer Diane Riedy was taken to the hospital for a mental health evaluation Wednesday after she approached the center microphone during a vote to end the government shutdown and began screaming about Freemasons and God.
"Praise be to God, Jesus Christ!" screamed Riedy.
Rep. Illeana Ros-Lehtinen of Florida was the presiding officer during the vote. She said that Riedy approached the podium and asked Ros-Lehtinen if the microphones were on. Despite Ros-Lehtinen telling Riedy she didn't know whether the mics were on or not, the stenographer faced forward and began shouting.
"I hammered to get control and hush her up," said Ros-Lehtinen. "She said something about the devil. It was sudden, confusing and heartbreaking. She is normally a gentle soul."
According to the Washington Times, Riedy is well-known among members of the House and well-liked. Her rant was uncharacteristically radical, causing some Representatives to inquire about her mental health. Of course, members of Congress were concerned during the 45-second rant because of the recent Navy yard shooting in Washington and reports that the American public is becoming increasingly discontent with Congress over the shutdown. But it seems Riedy's rant was a completely self-motivated occurrence.
"He will not be mocked. He will not be mocked. Don't touch me. He will not be mocked," the stenographer shouted as she was taken away by U.S. Capitol Police. "The greatest deception here is not 'one nation under God.' It never was. Had it been, it would not have been."
Despite the distraction, Congress was able to vote to avoid the country hitting a debt ceiling and defaulting on loans that would cost America both money and its reputation. After midnight on Thursday morning, Pres. Barack Obama signed a bill to temporarily end the 16-day government shutdown and avoid debt crisis. He did so after an agreement was finally reached by members of Congress. About 800,000 federal employees will be able to return to work Thursday, and they will receive back pay for the 16 days they were out of work.
"Employees should be checking the news and [the Office of Personnel Management] website for further updates," said Sylvia Mathews Burwell, director of the Office of Management and Budget.
Watch a video of Riedy's outburst below:
Published by Medicaldaily.com