How Argentina Fights Major Dengue Outbreak With Atomic Radiation
As Argentina continues to grapple with a major dengue outbreak, the South American country has used a novel technique to help combat the disease spread by targeting its vector.
Government data showed that Argentina has recorded over 41,000 cases of mosquito-borne diseases this year, far above the figures recorded during the major outbreaks in 2020 and 2016, Reuters reported.
In its fight against one of the worst dengue outbreaks in recent years, the country has decided to sterilize mosquitoes with atomic radiation to cut off the population of disease-transmitting vectors.
"This mosquito, due to the rise in temperature in our country and the world... is able to spread more. Their population keeps on moving further south," National Atomic Energy Commission (CNEA) biologist Marianela Garcia Alba told the outlet.
Garcia Alba and other CNEA biologists have been experimenting with the technology since 2016. Using atomic sterilization, they alter the DNA of male mosquitoes before releasing them into the wild.
As of late, they are sterilizing 10,000 male Aedes aegypti mosquitoes per week. They plan to increase the number to 500,000 before releasing the first batch in November.
"They are sterilized through ionizing energy, and those sterile males are freed into the fields, and when they meet with a wild female, their offspring are not viable. This way, by successive release of such males, we'll be able to reduce the population of the vector mosquito," Garcia Alba explained.
Last month, health authorities reported the elevated activity of dengue fever nationwide, with around 8,500 cases confirmed between January and March 19. The number is 184 times higher than the figure reported during a similar period in 2022, per Crisis24.
Argentina sees dengue fever activity year-round in both urban and rural areas from Buenos Aires northward. The risk of infection is significantly higher from October to May.
The technology the CNEA biologists use is similar to the techniques utilized in sterilizing pests with radiation found in X-rays. Such techniques have been in use for decades, helping efforts by many countries to control other mosquito-borne diseases such as Zika and chikungunya.
Dengue fever symptoms include fever, vomiting or nausea, fatigue and eye, head, muscle and joint pains. The condition is self-limiting, with symptoms appearing around 4-10 days after a bite of an infected mosquito, according to the World Health Organization (WHO).
Though a vaccine is available in some countries, it is only recommended for use in individuals who had a bout with the infection and in areas with high dengue fever burdens.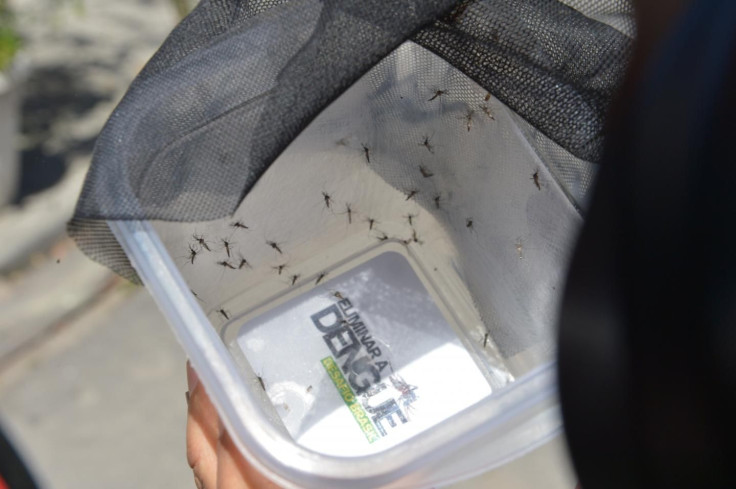 Published by Medicaldaily.com