How To Drink Health(ier), But Tasty Cocktails According To Mixologists And A Doctor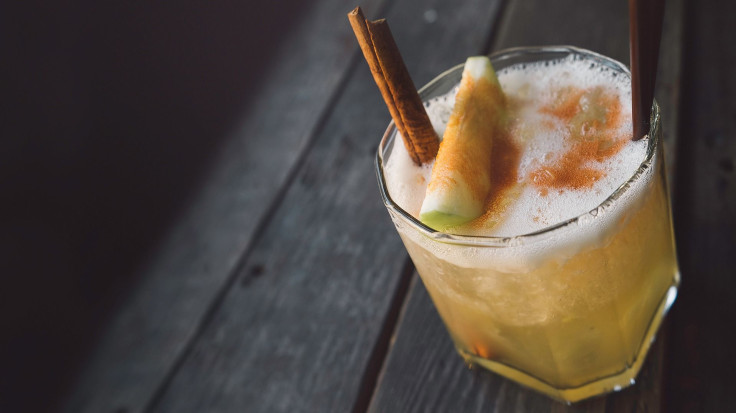 It shouldn't come as a shock that drinking isn't exactly healthy. While some studies have shown that an occasional glass of wine is linked to better heart health and lower rates of obesity, others have indicated that might not be the case. And of course, drinking can add hundreds of unwanted calories. A frozen margarita, for example, can easily top 700 calories.
This article isn't meant to scare you away from hitting up happy hour. Instead, we talked to a doctor and mixologists about how you can enjoy alcohol in a reasonably healthy way. As Gareth Evans, mixologist and global brand ambassador for Absolut Elyx vodka explains, "Saying healthy cocktails is a little disingenuous. It's one of those topics that's dangerous to get into." But Dr. Luiza Petre, a board certified cardiologist, who has opened three Medi-Weightloss clinics, believes there's no harm in having a drink every now and again. "Drinking an alcoholic beverage doesn't have to affect your diet if you're doing it in a smart way," she says.
So how do you drink smarter? By keeping these five tips in mind the next time you imbibe.
Don't Binge
Yes, limiting your drink count is really important, says Petre. According to the Centers for Disease Control and Prevention, moderate drinking includes one serving of alcohol a day for women and two for men. If you forego drinking all week, is it OK to bank those unused calories for Saturday night? "Absolutely not," Petre says, explaining that would then fall under binge drinking, which not only lowers inhibitions, and could therefore cause risky decision making, but also increases risk of cancer and other diseases.
Keep It Simple
Cocktails can get pretty complicated, with concoctions including trendy items like activated charcoal. But you really only need three items to make a tasty beverage that isn't your traditional vodka-soda. "Generally you'll need a citrus element, and to balance it out, a sweetening agent like agave or stevia," advises Jack Hubbard, mixologist and brand ambassador for Absolut Elyx vodka. Petre's go-to at the bar is a combination of tequila with ginger (no, not ginger beer) and fresh lemon juice.
Do It Yourself
Hubbard recommends making your own water infusions at home as a mixer. Throw grapefruit and rosemary or maybe pineapple and coconut into your water and let them steep all day. Then, use a sodastream to make your own naturally-flavored, no-calorie carbonated water.
If you're willing to spare a few calories, take a lesson from the Aussies. "There's a thing in Australia. It's just called booze and juice," says Evans, explaining how bartenders will pick a fruit of the day, juice it, then mix with liquor. Rye and apple is a popular combination, according to Evans.
Just be sure to steer clear of store-bought juices which have lots of added sugars.
Count Calories
Petre advises keeping cocktails to about 70-180 calories if you're trying to lose weight. If maintenance is the goal, 120 calories per drink is a safe choice. An easy go-to is four ounces of white wine with club soda and fresh fruit for a drink that will only set you back 45 calories. For something stronger, Hubbard recommends vodka martinis. "The boozier drinks have less calories," he says.
Eat Before Drinking
Petre says that research has shown people who eat after drinking (as opposed to prior) consume about 30 percent more calories. The reason? Lowered inhibitions, which will make you say yes to those 3 a.m. cheese fries.
Published by Medicaldaily.com