How to Effectively Treat Allergies Without Visiting a Doctor In-Person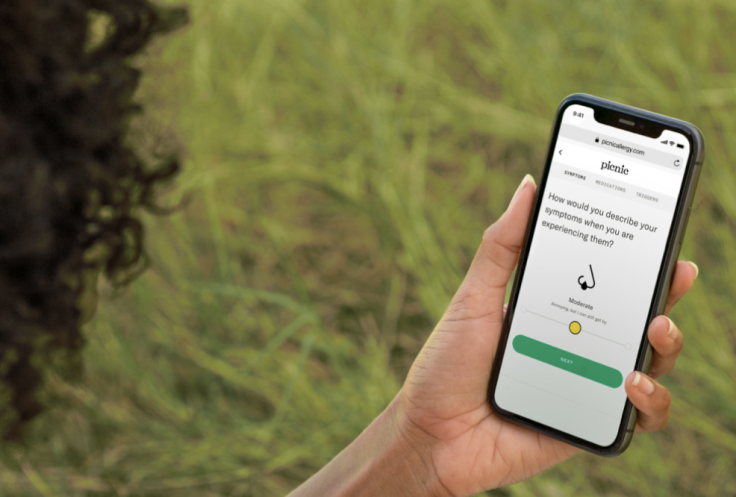 Regardless of age and lifestyle, allergies are very common. Even if you stay indoors most of the time, there's no guarantee that you'll never experience them. With time, you may even develop allergies to substances you may not have been allergic to before. Since allergens can be found everywhere, avoiding allergies can be quite difficult. You may encounter them outdoors, in your room, or even through your personal belongings.
Although allergies usually aren't severe, there may be instances when you have to consult with a doctor, especially if it overlaps with other health problems like asthma and lung diseases that could worsen your condition. Fortunately, it is possible to treat and control any symptoms to prevent or lessen them as early as possible.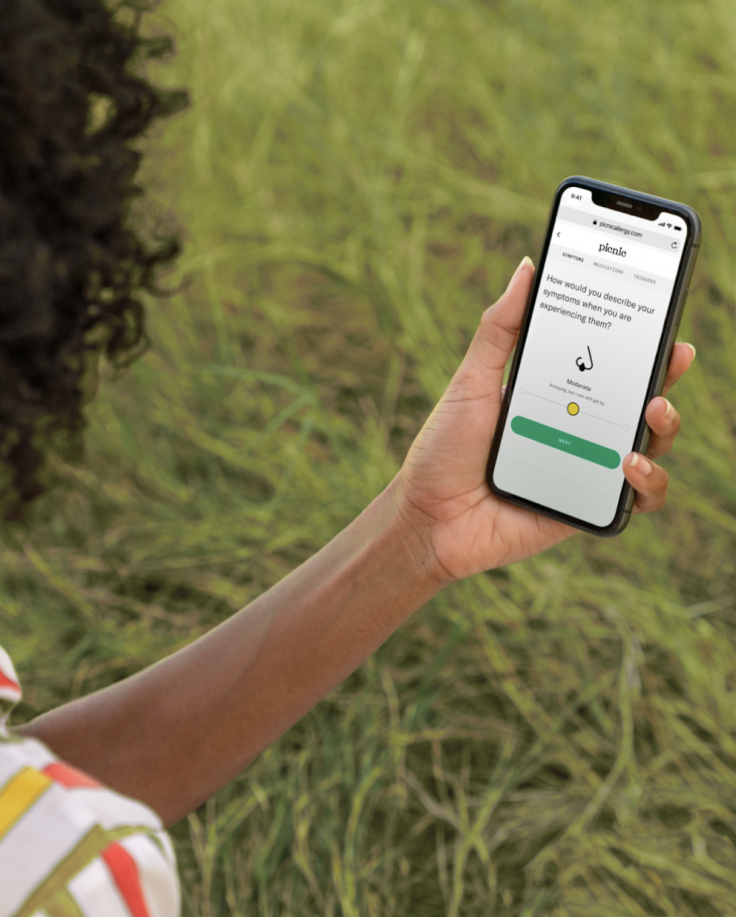 Picnic lets you effectively treat your allergies without visiting or consulting a doctor in person. That means you don't have to deal with the stress of commuting and traffic. You can book an online consultation using any device and get prescribed medication that will be delivered straight to your doorstep. Conversely, you can clearly and easily determine your symptoms and get treatment recommendations by taking an online allergy quiz.
How Does Picnic Treat Allergies?
Instead of risking buying over-the-counter medications you're unsure of, which may be unsafe and ineffective, find the right allergy treatment for you with the help of Picnic. Simply answer an online allergy quiz within three minutes. You will be asked about the allergy symptoms you're experiencing, including their severity and when you usually experience them. Since highly-skilled allergists designed the allergy quiz, the questions are sure to be helpful in determining your symptoms and needs.
You will see a Picnic Tip under each question to understand your allergies and symptoms better. Picnic assures that the treatments they recommend won't interfere with any medications you're taking, either. After answering the allergy quiz, you will get medicine recommendations and a treatment plan suitable for your condition. It's as easy as that—no hospital visits and no waiting in long lines.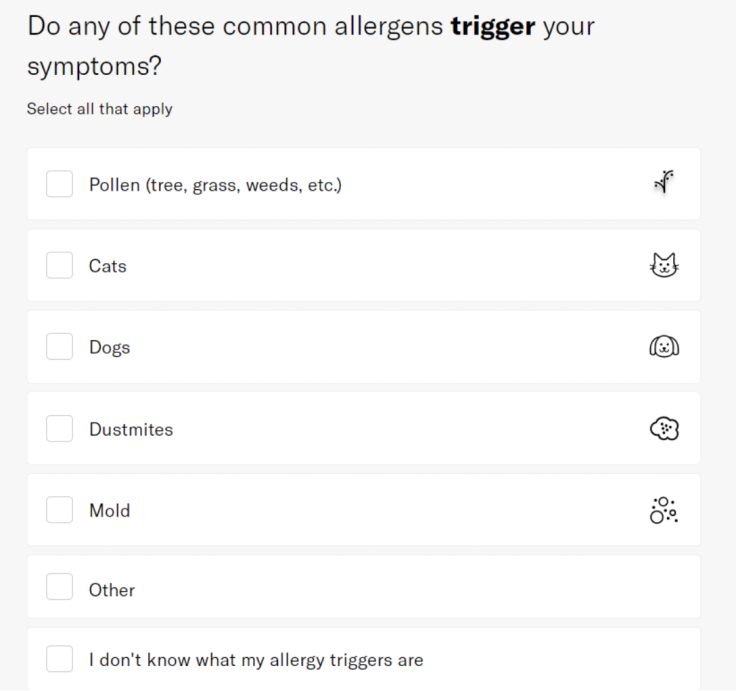 If you need prescription medication, you can do an online consultation where a doctor will prescribe suitable medication to you. Your personalized medications (called Allergy Pack) will then be delivered to you to control your symptoms as soon as possible. The process is similar to an in-person consultation - just more convenient.
Understanding Allergy Treatments
Allergies tend to affect people differently. Once you inhale or get exposed to allergens, such as pollen, dust mites, mold, animal dander, or certain foods; your immune system may react to them inappropriately. With that, allergies may manifest themselves in different ways. Some common allergy symptoms include:
Sneezing and coughing
Runny or stuffy nose
Itchy or watery eyes
Rashes
Nausea and vomiting
Chest tightness
Shortness of breath
Not everyone experiences the same symptoms. Some may only experience sneezing, while others may also suffer from chest tightness and nausea. This is why it wouldn't be advisable to get recommendations from another person as it might not work for you. Not only could it worsen your allergies, but it would generally be unsafe as well.
It's also important to identify your triggers to find ways to avoid them. Sometimes you might just need to clean your house better, change your bed sheets or pillowcases more often, or use an air purifier to curb the growth of mold and dust mites. While it is possible to avoid allergies naturally, proper medication may be needed for long-term solutions.
Picnic Allergy Treatments
Picnic makes it easy to find the best allergy treatment for you. They offer various treatments that can effectively and safely manage your symptoms. Among the common allergy treatments are antihistamines of which Picnic has six kinds: Loratadine, Cetirizine, Levocetirizine, Diphenhydramine, Desloratadine, and Fexofenadine. These medications aim to provide 24-hour relief from sneezing, an itchy and runny nose, an itchy throat, and watery eyes.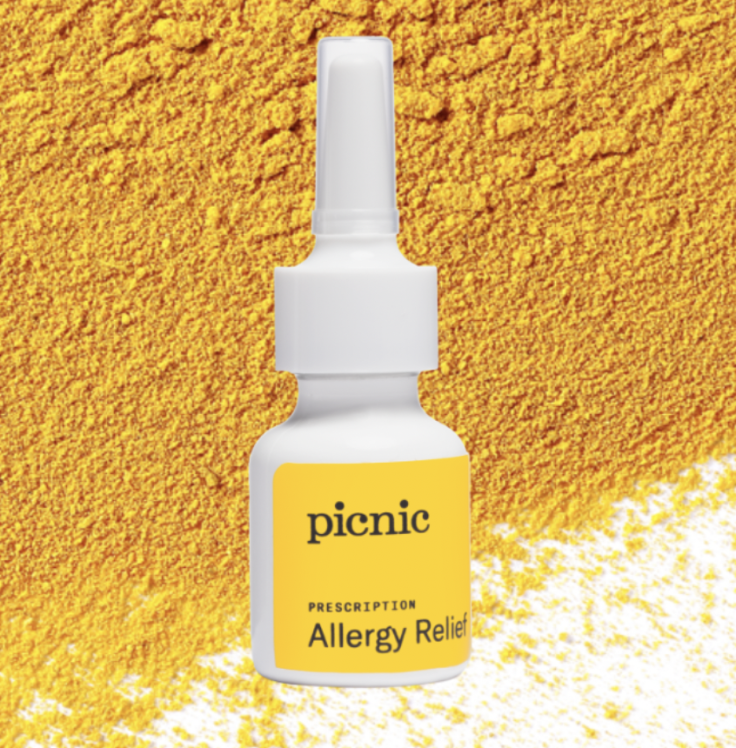 Picnic also has several nasal sprays. Fluticasone is a highly effective treatment for nasal congestion that antihistamines can't resolve. Meanwhile, Mometasone relieves tough nasal symptoms like congestion, sneezing, and an itchy or runny nose without leaving a bad taste in your mouth. As a fast-acting antihistamine nasal spray, Azelastine delivers medication directly to the source to alleviate a tough runny nose, congestion, and post-nasal drip.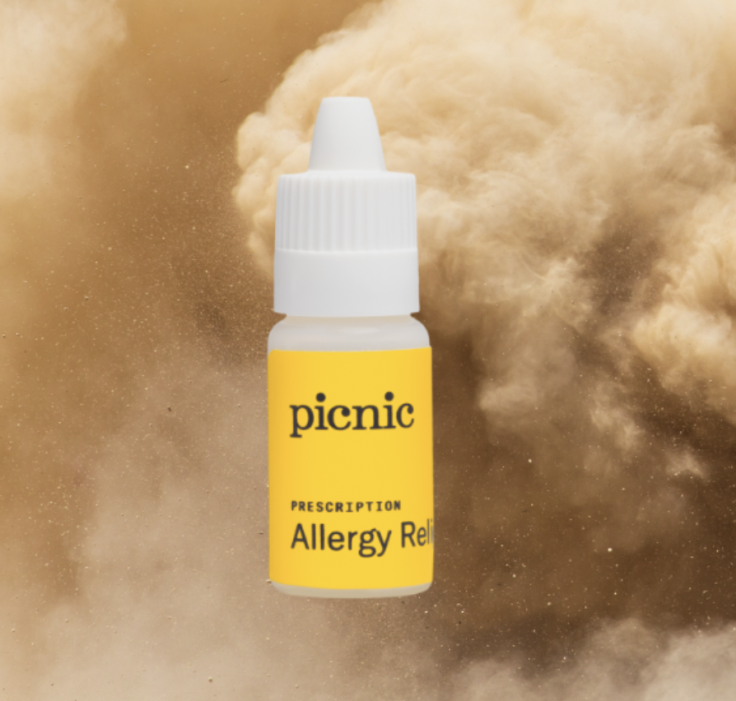 Their Azelastine eye drops, on the other hand, consist of antihistamines and inflammatory inhibitors to immediately soothe itchy, watery, and red eyes. Conversely, Montelukast helps improve inflammation in the nasal lining by providing powerful relief of congestion, a runny nose, an itchy nose, and sneezing.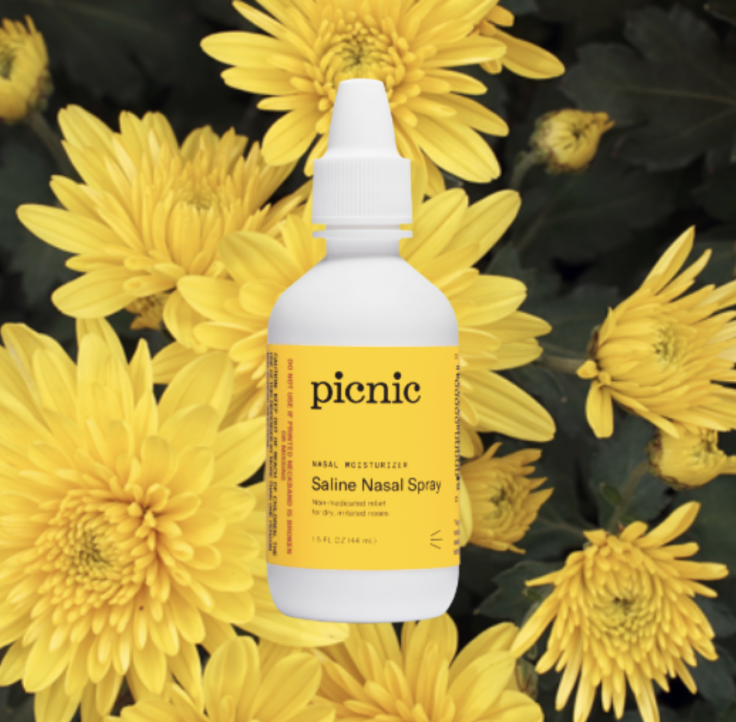 For fast and relaxing relief, Picnic offers two soothing options. The honey lemon lozenges work by coating the throat to treat sore throat caused by mucus and coughing, while the saline nasal spray is a natural remedy that helps wash away allergens from the nasal passages.
With so many treatment options available, you're sure to find the right allergy treatment for you at Picnic. Keep in mind that most of these treatments require a prescription to ensure that they're suitable for your needs.
Book an online consultation at Picnic today and treat your allergies effectively from the comfort of your home!