How To Feel Less Stressed: Eat More Fruits And Veggies, Says Study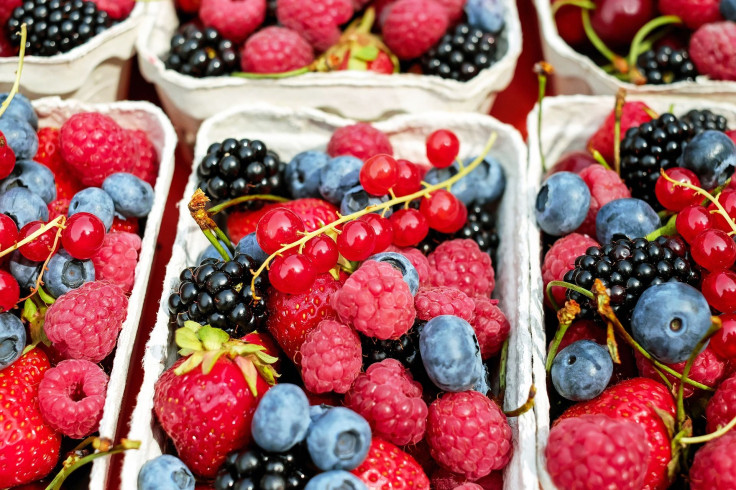 Fruit is the cure to help combat bad days, according to a new study published in the British Medical Journal Open. Researchers found that those who ate more produce were less depressed and anxious during particularly taxing times.
Read: Morning People Have Healthier Diets, Plus 3 More Reasons To Get Up Earlier
The long-term study looked at the diets of 60,000 Australians over the age of 45, and compared produce consumption to lifestyle factors and psychological stress. Stress was measured at two different points in time, between 2006 and 2008 and in 2010, using a 10-item questionnaire focused on anxiety and depression.
The main takeaway? Even three to four servings of vegetables a day can help lower your psychological stress by 12 percent (compared to those whose daily max was one serving). Of course the more you ate, the better you fared. Those who got in five to seven produce servings reduced their stress by 14 percent, compared to those who only consumed up to four servings.
However, the benefits differed between the sexes.
"We found that fruit and vegetables were more protective for women than men, suggesting that women may benefit more from fruit and vegetables," says study co-author and University of Sydney Ph.D student, Binh Nguyen in a statement.
The biggest improvement was found in women who de-stressed by eating five to seven fruits and vegetables a day, as this group lowered their risk by 23 percent compared to females who got a single serving.
The analysis was conducted on data from the Sax Institute's 45 and Up Study, Australia's largest long-term health study made up of a quarter of a million residents.
Read:Cancer Cure Research 2017: Vitamin C Targets And Kills Cancer, According To New Study
As we previously reported, you can find stress-busting foods outside the produce aisle, too. Salmon and tuna are good sources of omega-3 fatty acids, which were shown to lower anxiety by 20 percent in a study from 2011. Stress-fighting foods aren't all boring, though. Health reports that chocolate reduces stress hormones and helps you relax.
See Also:
Baby Blues Diet: Nutritional Supplements May Prevent Post-Partum Depression
Eating These 5 Foods Will Lower Your Stress Level
Published by Medicaldaily.com