How Hot Are Your Hookah Coals? Heat May Be Biggest Health Risk For Shisha Smokers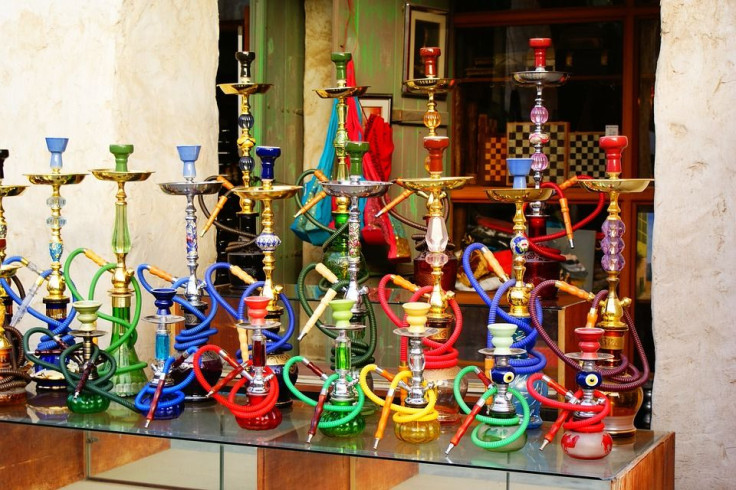 Despite research showing otherwise, there's a common belief that smoking hookah is less harmful than tobacco. Now, a new study found the way you choose to heat up your hookah may impact your health to varying degrees.
Hookah pipes that use electric heating disks kill about 70 percent more lung cells than traditional charcoal, according to research conducted by chemists at the University of Cincinnati.
Read: Smoking Causes 1 In 10 Deaths Around the Globe, Study Concludes
"We're never supposed to be surprised in science. I was shocked and excited to open a whole new field of research just based on temperature," said lead author Ryan Saadawi, in a news release.
Both the traditional coals and e-coals initially heated the tobacco to about 572 degrees Fahrenheit, but the electric ones continued to keep the tobacco hot for an extended period of time. Saadawi's theory is that the hotter coals released more harmful compounds, which killed more lung cells.
The next step in Saadawi's research is identifying which compounds are the most harmful. This research is important considering hookah use is on the rise, especially among youth and college students.
There are serious health risks among those who smoke hookah and those exposed to the smoke, the Centers for Disease Control and Prevention warns in large, bold font on their website.
Hookah smokers may be at risk for many of the same diseases as cigarette smokers, including oral cancer, lung cancer, stomach cancer, cancer of the esophagus, reduced lung function, and decreased fertility.
See also: Young People Believe That E-Cigs And Hookah Are Safer Options Than Cigarettes
The Dangers Of Smoking Hookah: Long-Term Use Can Lead To Heart Disease And Cancer
Published by Medicaldaily.com