How To Keep A Body-Positive Mindset During Your Workout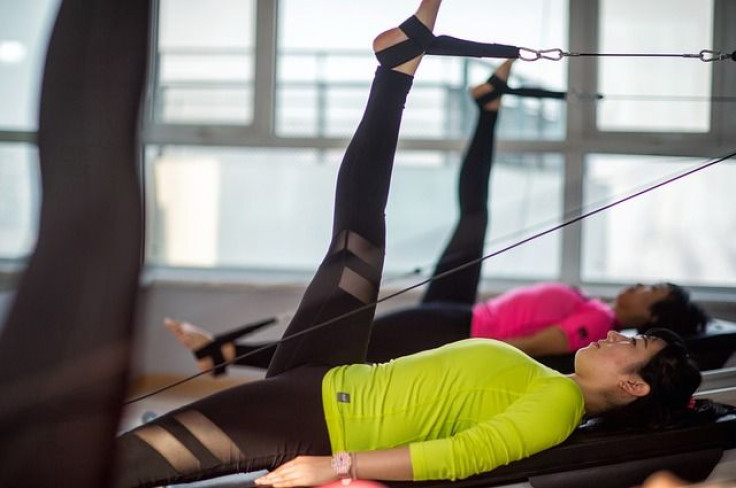 Exercising should be a time for yourself; to celebrate your body and work towards a personal fitness goal. It can be too easy to get caught up in the superficial benefits of working out, and to begin to fret about perceived flaws in your appearance. But there is a way to embrace your uniqueness and stay body-positive throughout your routine, according to Fix.
"Body positivity means accepting the body you have as well as the changes in shape, size, and ability it may undergo due to nature, age, or your own personal choices throughout your lifetime," Mallorie Dunn, founder of a body positive fashion line, told Psychology Today.
Read: Workout Tip: Motivational Skills Training Techniques To Help You Power Through
So, how can we bring this mindset to our workout?
Instead of getting caught up in the idea of being "bikini ready," Fix suggests shifting your focus to flexibility, stability, and even mental and internal benefits that can be achieved. Muscle strength and cardio endurance are worthwhile goals: concentrating on them is likely to be good for your health and happiness.
Don't forget that certain exercise classes — like yoga, barre, zumba, and bootcamp — are more conducive to embracing body positivity. Additionally, Fix suggests always rewarding yourself after a workout. But try turning to something other than food for positive reinforcement!
Want to know more about embracing a body positive workout regimen? Check out Fix's graphic below.

Source: Fix.com Blog
See Also:
What Are 'Weekend Warrior' Workouts? Exercising Twice A Week Still Promotes Better Health, Study Says
Is This The Best Workout For Women? Strength Training Could Offer More Health Benefits, Study Says
Published by Medicaldaily.com