How to Prevent Germs With These Innovative Medical Scrubs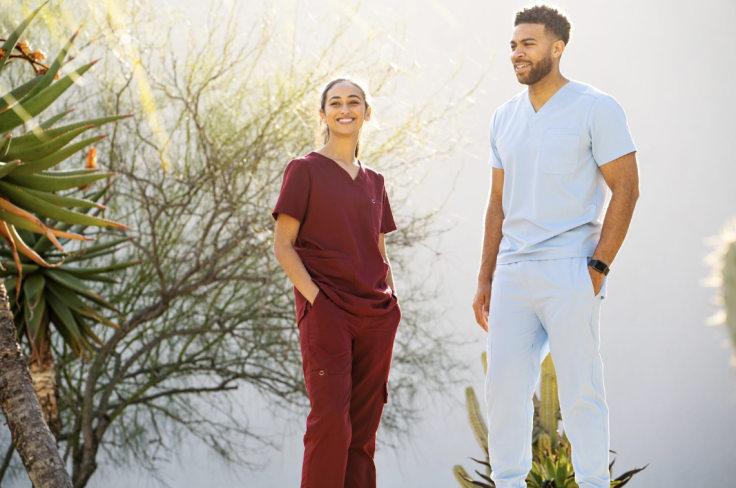 Medical scrubs are essential for any healthcare worker's wardrobe. As a daily uniform, scrubs are intended to protect wearers from germs, bacteria, viruses, and direct contact with patients' bodily fluids.
However, these same medical scrubs can also become a breeding ground for germs and bacteria, posing risks to your health when wearing them for an extended period of time. Even worse, these infected scrubs can lead to increased rates of hospital-acquired infections within a facility, endangering both patients and staff. That's why it's so important to invest in long-lasting antimicrobial scrubs that allow you to move freely and will keep you protected at all times.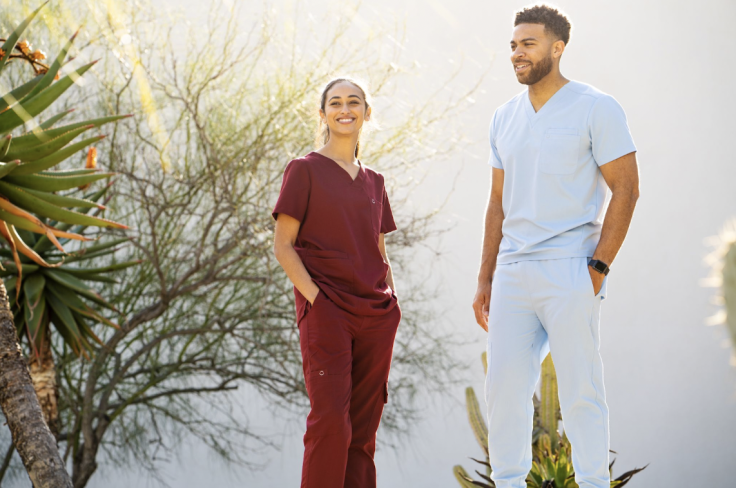 While all medical scrubs might look similar, the technology they use can differ dramatically. Most scrubs don't have any kind of antimicrobial protection. The scrubs that do, spray an old-fashioned "antimicrobial" coating of silver onto finished fabrics, which wash off in just 10 washes. As a result, those antimicrobial properties only end up going down the drain.
The latest technology is much more protective and long-lasting since the antimicrobial compounds are embedded directly into the threads of the fabric, meaning that the germ-killing effects last much longer compared to the typical coatings worn today. Scrubs that use this technology are typically able to kill 99% of germs.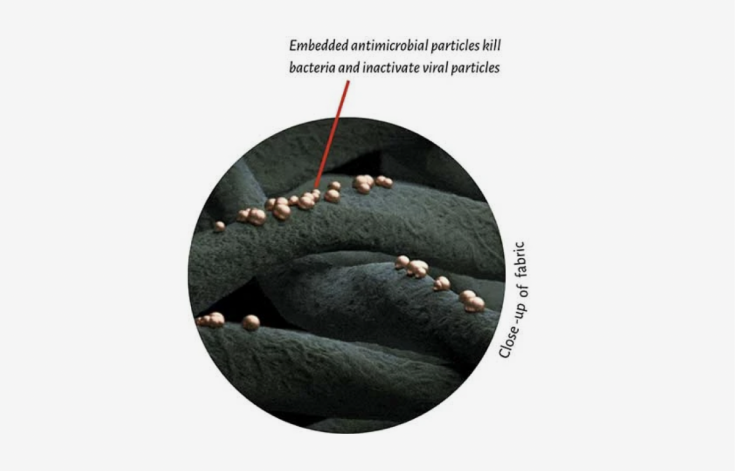 Ouragins' scrubs are one of the pioneers behind this technology. Made from advanced fabric technology called ThreadFusion, their scrubs offer maximum protection from germs such as E. Coli, Klebsiella, and even MRSA. The threads are directly infused with billions of antimicrobial copper particles to offer permanent antimicrobial properties.
Instead of relying on other typical antimicrobial agents, Ouragins uses copper due to its potent biocidal properties that neutralize microbes and eliminate bacteria, viruses, and fungi. This natural element works 24/7 in different temperatures and environments to guarantee that you're always safe and protected.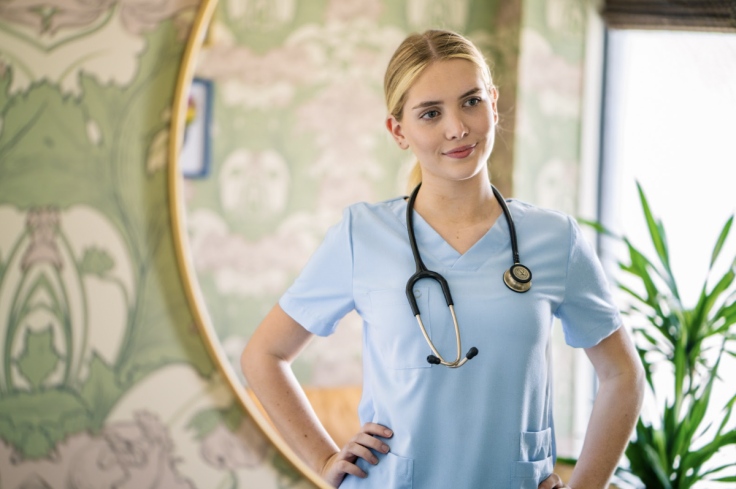 You'll also feel more confident wearing these scrubs because they're environmentally friendly. Since the antimicrobial compounds are permanently embedded, there is no risk of the antimicrobial agents washing down the drain and leaching into waterways. As a result, you're helping to reduce the amount of contamination in the environment.
Ouragins' medical scrubs are moisture-wicking, durable, fade-resistant, wrinkle-resistant, and crafted by hardworking people and local communities. Get quality scrubs for your health and safety from Ouragins.
Published by Medicaldaily.com