HPV: Almost Half Of US Men Infected With Cancer-Causing Human Papillomavirus; Should Vaccine Be Mandatory?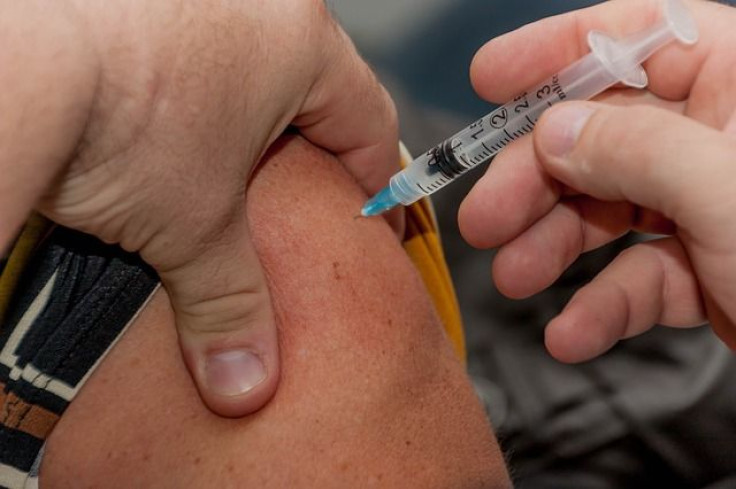 A new report compiled by scientists from the Womack Army Medical Center in North Carolina revealed that although an equal percentage of U.S. men and women are infected with HPV (45 percent), vaccination rates are much lower for men. Based on this information, the study's lead author has suggested that the HPV vaccine become mandatory in order to prevent all genders from further cases of HPV-related cancers.
The report, published online in the journal JAMA Oncology, undermines the wisdom behind stronger vaccine recommendations for young girls, considering men are at an equal risk for contracting the disease. What's more, as both genders age, female infection rates drop while male rates remain the same. At the moment, about 11 percent of men have been vaccinated, compared to about 33 percent of women, though the vaccine has been available since 2009. According to the new study, this difference in vaccination rates must end, as the virus is equally dangerous for both genders.
Human papillomavirus (HPV) is the most common sexually transmitted disease in the world, with the Centers for Disease Control and Prevention estimating that nearly every sexually active man and woman will contract the virus at some point in their lives.
Read: HPV Linked To Cancers Of Head, Neck: How Virus Affects Survival Rates
More Vaccinations Are Needed
"We want our children to be vaccinated with the HPV vaccine because it is a cancer vaccine," said Dr. Jasmine Han, one of the researchers involved in the study, HealthDay News reported. "By getting vaccinated, you can prevent your sons and daughters from getting these HPV-associated cancers in later years," she explained.
In order to get more accurate estimates of HPV infection rates among men, the researchers used data on 1,900 men who took part in the 2013-2014 U.S. National Health and Nutrition Examination Survey.
Although most HPV-infected individuals are never aware of their condition, the virus is known to be the direct cause of a number of cancers. For example, according to the study, HPV is the cause of 63 percent of penile, 91 percent of anal, and 72 percent of oral and throat cancers. And, although the virus is most notable for causing cervical cancer in women, it is also behind about 9,000 cases of cancer in men each year. In addition, vaccinating men against the virus helps to protect them from perhaps passing it on to women.
What Is HPV?
HPV is not just a single virus, but rather a group of over 200 viruses, 40 of which spread through skin-to-skin contact. According to the American Cancer Society, the virus is mainly spread through sex (vaginal, anal and oral). Of these, about 13 are known to cause cancer. Other forms of the virus are linked to genital and anal warts.
All HPV vaccines help prevent infections with HPV types 16 and 18, two "higher risk forms of HPV that are linked to cancer in both men and women," the ACS reported. The vaccine also protects against other variations of HPV, including types that can cause anal and genital warts.
Source:Han JJ, Bltran TH, Song JW. Prevalence of Genital Human Papillomavirus Infection and Human Papillomavirus Vaccination Rates Among US Adult Men National Health and Nutrition Examination Survey (NHANES) 2013-2014. JAMA Oncology . 2017
See Also:
What Is HPV Cancer? Six Types Of Cancer Caused By Human Papillomavirus
HPV May Cause A Genital Infection That Leads To Cancer, And Not Just Cervical
Published by Medicaldaily.com