Human Stem Cells Restored Some Vision in Rats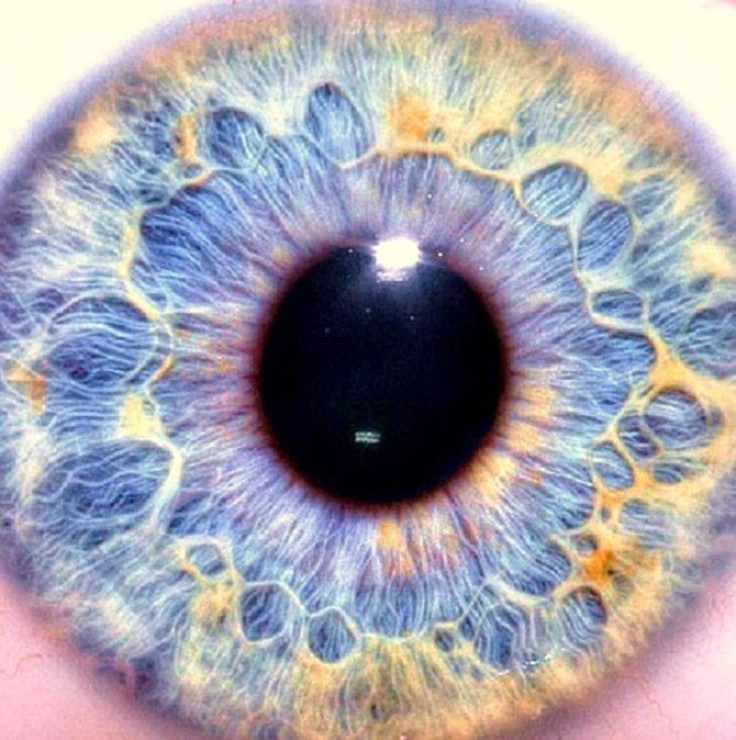 Human stem cells taken from the retina, located in the back of the eye, have been used to restore some vision in blind rats, according to researchers.
If similar results are shown in people, the findings may provide insights to new treatments for glaucoma-caused blindness, according to researchers of the latest study published in the journal Stem Cells Translational Medicine.
Glaucoma is the second most common cause of blindness in the United States, and it typically caused by intraocular pressure, an accumulation of increased pressure in the eye, which kills retinal ganglion cells and damages the eye's optic nerve responsible for sending visual information to the brain.
University College London and Moorfields Eye Hospital researchers were able to transplant laboratory-grown retinal ganglion cells cultivated from rare Muller glia stem cells that had been taken from the eyes that had been donated for cornea transplants, into the eyes of blind rats without retinal ganglion cells.
Later researchers found that that the electrodes that had been attached to the heads of rats indicated that their brains responded to low levels of light after the implant.
Researcher said that the new cells did not merge with the optic nerve as they had expected, but had instead appeared to be "bridging" with other nerves in the retina, also capable of passing visual information on to the brain, according to BBC.
"Although this research is still a long way from the clinic, it is a significant step towards our ultimate goal of finding a cure for glaucoma and other related conditions," co-researcher Dr. Astrid Limb said, according to BBC.
"These results are very exciting. We see patients with glaucoma whose lives would be transformed with an improvement of only a small percentage of nerve cell function. The results of these experiments suggest that this may be possible in the future using cells we all have in our own eyes to achieve this," said Professor Peng Khaw, the director of the National Institute for Health Research center at Moorfields, according to media reports.
"Repair of the eye is an area that is now at the forefront of this field, and this study highlights a new route for delivering the promise of regenerative medicine to treat disabling conditions such as glaucoma," said Dr. Rob Buckle, head of regenerative medicine at the Medical Research Council in the UK.
Europe's first clinical trial using human embryonic stem cells had been approved last September doctors at UK's Moorfields Eye hospital who partnered with U.S.-based bio-tech company Advanced Cell Technology (ACT) by the Medicines and Healthcare Products Regulatory Agency (MHRA) to investigate the safety of using retinal cells derived from stem cells for to treat patients with advanced Stargardt disease, a main cause of blindness in young people.
In January ACT had announced that results from the world's first human trial using embryonic stem cells to treat eye diseases suggested that the new procedure appears to be safe four months after the cells were injected into the eyes of two blind patients.
The company reported positive results from the first patient of each of their two trials treating AMD and Stargardt's macular dystrophy, and said that it planned to eventually enroll a dozen patients in both their stem cell trials.
Both patients from the ACT trial were given an injection consisting of 50,000 retinal pigment epithelium cells that had been taken from immature cells of a human embryo and cultivated in a lab, and researchers had reported that structural evidence showed that the cells have attached to the eye's membrane, and continued to survive throughout the next 16 weeks of the study, without any abnormal cell growth.
The patients had reported slightly improved vision, but experts had noted that it was still too soon to make firm safety conclusions.
"Although at 3 months it is still very early to tell whether the cells will remain stable, it is good news that there are no signs of problems at this early time point," said Thomas Reh, a neurobiologist at University of Washington, Seattle, who was not involved with the trials had said to Nature.
"The ability to regenerate retinal cells from stem cells in the laboratory has been a significant advance and the opportunity to help translate such technology into new treatments for patients is hugely exciting. Testing the safety of retinal cell transplantation in this clinical trial will be an important step towards achieving this aim," Professor James Bainbridge, who has been conducting the trials at the National Institute for Health Research Biomedical Research Centre based at Moorfields and the UCL Institute of Ophthalmology, said in statement released by the hospital on Sep. 22.
Published by Medicaldaily.com