Icahn Accuses Forest of Hiding Poison Pill Agreements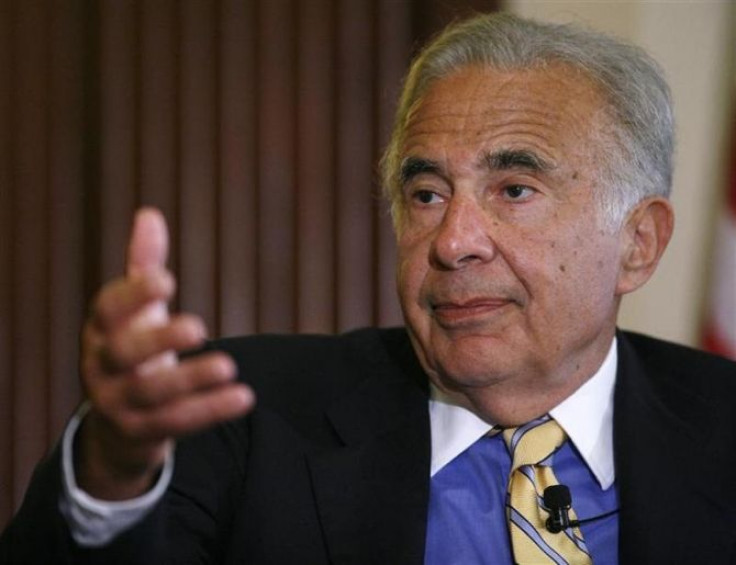 Activist investor Carl Icahn, engaged in a bitter proxy battle with Forest Laboratories Inc, accused the drugmaker of hiding information from shareholders that might show it has provisions built into its licensing agreements that would deter a potential suitor.
Icahn said on Friday he had asked a Delaware court to allow him to release non-public information to shareholders that he believes would shed light on the matter. Forest has refused to release documents that would answer the question, but a court agreed recently to allow Icahn to see them.
"We have gone back to the court to ask the court to allow us to inform shareholders about the terms of any change-of-control provisions in those agreements," he said in an open letter to Forest shareholders. "One thing is clear to us: Forest does not want the stockholders to know this information."
Forest representatives were not immediately available for comment.
Icahn said Forest publicly filed a major licensing agreement it reached with Cypress Bioscience in 2004, and said the agreement contained a change-of-control provision that was an attempt to "surreptitiously implement an anti-takeover measure."
Icahn said Forest is also insisting he not tell shareholders about another issue related to the licensing agreements that he thinks is a "smoking gun."
He has asked the court to rule that he be allowed to disclose this information also, before the annual meeting. He said Forest has only produced a "handful" of the documents that the court ordered the company to hand over two weeks ago.
"Already we have found a series of significant issues," he said. "Forest is providing the documents as slowly as it can."
A regulatory filing by Forest on Thursday noted that the company had agreed to make changes to its corporate governance as part of a proposed settlement with shareholders who sued Forest for breach of fiduciary duties, including making false and misleading statements about its executive compensation program.
Icahn has attacked Forest on multiple levels. He believes it is trying to sell products in too many therapeutic areas and that its sales force is therefore inefficient.
And he claims that the company has promoted the son of 84-year-old Chief Executive Howard Solomon beyond his abilities with the aim of installing him in the top job.
Forest contends it has taken multiple measures to improve its corporate governance and that its strategy is the right one to promote growth.
The company's shares traded up 0.1 percent at $33.52.
@ 2012 Thomson Reuters. All rights reserved.