IKEA Recalls Children's Beds Due To The Possibility Of Lacerations: Is Your Bed Safe?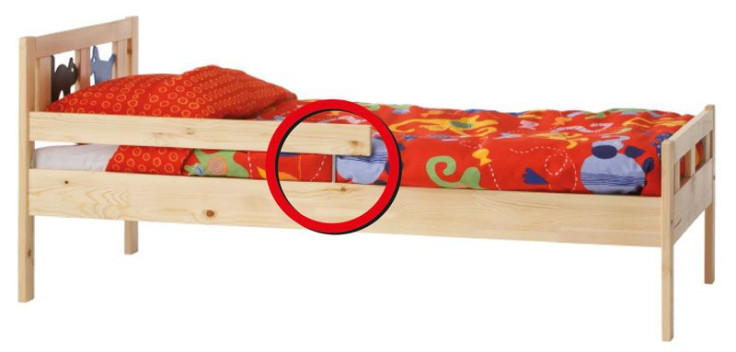 Swedish home furnishing company IKEA has issued a recall on all KRITTER and SNIGLAR children's beds in the United States and Canada this past Thursday. Officials from the company are concerned over a faulty piece of the furniture that can cause lacerations, Business Wire reported.
According to the Consumer Product Safety Commission, IKEA is expecting a recall of 22,000 units in the U.S. and 18,000 in Canada. Although no injuries have been reported as of yet, two case — one in the U.S. and one in Canada — have seen a metal rod that is part of the bed frame breaking off, exposing children to its sharp edges.
"IKEA has received reports of the metal rod breaking at the attachment point to the bed side rail," the company said in a statement. "This can result in partial detachment of the guard rail and exposed sharp metal edges that present a laceration hazard."
Both products were sold at store locations and online between July 2005 and May 2013. The KRITTER features a date stamp of 1114 to 1322 while the SNIGLAR is stamped at 1114 to 1318.
IKEA has asked anyone currently using either of the children's bed to call the company's customer service line at (888) 966-4532. A repair kit with a replacement metal rod, tools, and an instruction sheet will be sent free of charge.
Published by Medicaldaily.com