Immunotherapy Drug Combo Shrinks Tumor Size In 58% Skin Cancer Patients: New Cancer Treatment?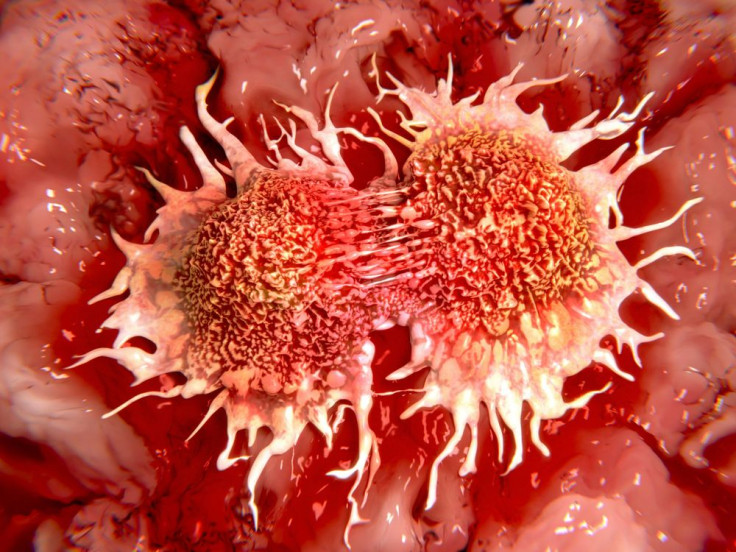 Despite years searching for the "miracle drug" to cure cancer, recent research suggests the biggest weapon we have against the disease may be our own immune system. In a phase 3 cancer treatment trial, over half of advanced melanoma patients given a combination of two immunotherapy drugs, ipilimumab and nivolumab, saw significant reduction in tumor size, suggesting that immunotherapy may soon replace chemotherapy as the standard route of cancer treatment.
The study, published in The New England Journal of Medicine, was conducted by researchers from Memorial Sloan Kettering Cancer Center in New York. For the double-blind trial, 945 patients with untreated, advanced melanoma were randomized to receive either the drug ipilimumab alone, the drug nivolumab alone, or the two drugs in combination.
Results revealed that of the 314 patients who received the drug combination, 57.6 percent saw a significant reduction in tumor size and tumor stabilization for nearly a year. This was compared with only 43.7 percent of the 316 who received nivolumab alone and 19 percent of the 315 who received ipilimumab alone.
Both ipilimumab (Yervoy) and nivolumab (Opdivo) are FDA-approved monoclonal antibodies, engineered in a lab to attach to a specific antigen on the surface of the cancer cells. This marks the cancer cell and makes it more visible to the immune system.
"It is a testament to how drastically immunotherapy has altered the prognostic landscape for some advanced melanoma patients," said lead study researcher Dr. Jedd Wolchok, referring to the study results. "Just five years ago, many of these patients would have been expected to live for only seven months following diagnosis."
Professor Roy Herbst, chief of medical oncology at Yale Cancer Center, explained that he believes immunotherapy, such as that displayed in this study, could replace chemotherapy as the standard cancer treatment within the next five years, Sky News reported.
Immunotherapy refers to treatments which use the body's own immune system to help fight cancer. Cancer, similar to HIV, is able to hide from the body's immune system and avoid T-cell attacks. Immunotherapy drugs can override this and "release the brakes on the immune system while blocking cancer's ability to hide from it," Dr. Alan Worslet, Cancer Research UK's senior science information officer explained, as reported by Sky News.
The drugs are not able to equally benefit all cancer patients, as they only target tumors which express the molecule PD-L1. However, a simple pathology test can be done to determine which patients have tumors with this characteristic and would benefit most from this form of treatment. According to Worslet, "Identifying which patients are most likely to benefit will be key to bringing our best weapons to bear against the disease."
The results from this study confirm those found in the previous phase 2 trial, where one 49-year-old woman had a "rapid eradication of a large tumor mass after a single treatment" with the immunotherapy combination. Immunotherapy drugs have also been explored as a way to treat HIV, multiple sclerosis (MS), and even peanut allergies.
However, this treatment is not without its risks. Combining these two powerful drugs is bound to increase the occurrence of adverse side effects. According to the press release, about 55 percent of the patients who were given the drug combination experienced adverse side effects such as diarrhea and increased amount of the pancreatic enzyme liapse in the bloodstream, a condition which can lead to heart attacks and strokes. In about a third of the combination patients, the side effects were so extreme that they needed to cease treatment. Such adverse side effects were seen in such smaller numbers with the patients who received the drugs separately.
Source: Wolchok JD, Larkin K, Chiarion-Sileni V, et al. Combined Nivolumab and Ipilimumab or Monotherapy in Untreated Melanoma. The New England Journal of Medicine. 2015.
Published by Medicaldaily.com