Implantable Devices Save Minorities With Heart Failure Just As Much As Whites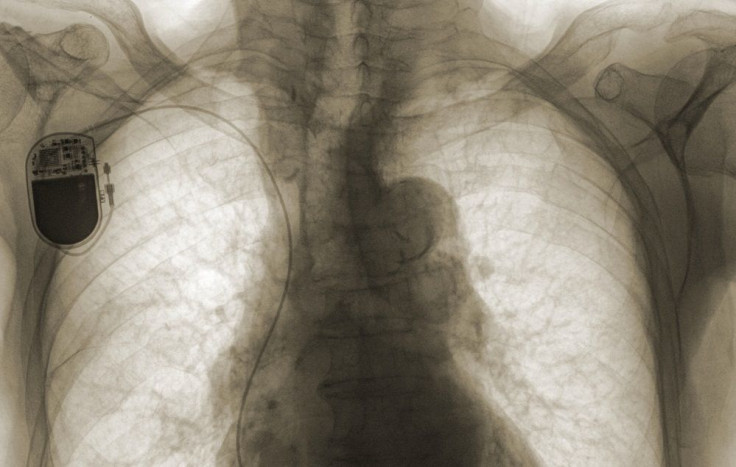 Heart disease is the number one leading cause of death in the U.S., according to the Centers for Disease Control and Prevention, killing about 600,000 people each year. Virtually all ethnic groups develop the disease more than whites, although African-Americans develop it the most, accounting for 24.5 percent of deaths. However, there may be hope in their survival, according to a new study, which found that implantable devices can save just as many minorities as whites.
The study, conducted by researchers at the University of California, Los Angeles, found that minorities — blacks, Hispanics, American Indians, and Asians or Pacific Islanders — fared just as well as whites when they were treated for heart disease with implantable cardioverter defibrillators (ICDs) and cardiac resynchronization therapy (CRT) devices. ICDs work similarly to a pacemaker; they both send electrical shocks to the heart to keep it beating at a certain speed, however, ICDs are capable of delivering both a light shock to regulate heartbeat, and a stronger shock to jumpstart a weak heartbeat. CRT works with similar devices to resynchronize heartbeats.
"This is among the largest studies to address the question of race- and ethnicity-specific benefits with ICD and CRT therapies in real-world practice," said senior author of the study Dr. Gregg Fonarow, director of the Ahmanson-UCLA Cardiomyopathy Center at the university's David Geffen School of Medicine, in a press release. "Our results are a reminder to physicians and patients that this proven life-extending therapy should be offered to all eligible heart failure patients without regard for race or ethnicity."
For the study, the researchers looked at data regarding over 15,000 heart failure patients, taken from the Registry to Improve the Use of Evidence-Based Heart Failure Therapies in the Outpatient Setting. The patients were monitored for two years as the study observed the benefits of using ICDs. They found that ICDs and CRT devices reduced death by 36 percent and 45 percent, respectively.
Yet, despite these promising findings, the researchers noted that 40 to 60 percent of heart failure patients go without the treatments. In part, this may be driven by a reluctance to undergo surgery, and to live with the device when there's a chance they may never need it. It's estimated that the number of people saved from the devices are slim, with one in 10 to one in 14 people ever being saved, The New York Times reported. However, among heart failure patients, the chances of being saved may be larger.
"Implantable devices are proven to save the lives of heart failure patients and should be offered to all patients who qualify, without consideration of race or ethnicity, to ensure equitable benefit from this life-saving therapy," said Dr. Boback Ziaeian, first author of the study, in the release.
Published by Medicaldaily.com