Increasing Number of Kids Are Growing Up Addicted to Porn, UK Panel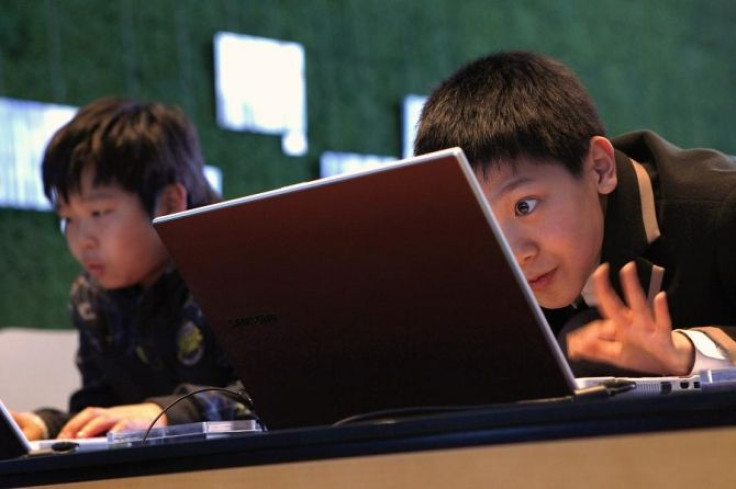 UK government officials have been warned that a "guinea pig" generation of children is becoming addicted to hardcore internet porn.
A cross-party Independent Parliamentary Inquiry Into Online Child Protection concluded in a report on Wednesday that the government and internet service providers need to do more to stop children from easily gaining access to pornography and websites with violent content.
The inquiry found that four out of five 16-year-old boys and girls regularly access porn on the internet and one in three ten-year-old children has seen explicit sexual material, according to a cross party report.
Additionally, the report revealed that more than a quarter of young patients at a leading private clinic are being treated for addiction to online pornography.
One parliament member said that her son had told her that his students at his school frequently traded memory sticks that contained hardcore pornographic images.
There are concerns that early exposure to pornographic material puts children and teenagers at an increased risk for developing sexually deviant tendencies and unhealthy relationships and making them more susceptible to sexual abuse.
Claire Perry, a parliament member behind the study, said on Tuesday night that internet providers must offer parents a simple way of filtering out adult content.
It was also revealed that even very young children can accidentally come across pornography, according to the report.
"This generation is going through an experiment. No one knows how they will survive this unprecedented assault on their sexual development. They are guinea pigs for the next generation," Miranda Suit, founder of charity group Safermedia, told the inquiry on Tuesday.
Prime Minister David Cameron told parliament members that he had asked technology firms to offer a "choice of blocking all adult and age-restricted content on their home internet," and that he is frustrated by the opposition of major internet service providers to require new customers to "opt in" to adult content as opposed to "opting out" by installing their own filters, according to the Daily Mail.
Perry said that the Portland Clinic in London reported that nearly a third of young people coming to the center for psychological treatment were addicted to porn, and parliament member Andrea Leadsom said that even her own son had told her that "handing around very hardcore porn on memory sticks is absolutely rife at his school."
The report found that over 60 percent of 11 to 16-year-olds have internet access in their rooms, compared with only half that proportion six years before, and even more surprising 41 percent of seven to ten-year-olds can get online access from their own rooms, four times more compared to previous statistics.
The report estimates that 12 percent of young teenagers share intimate images of themselves to their partners, and these private images often end up circulating around the class when the relationship ended.
Tink Palmer, a child abuse counselor at the Marie Collins Foundation said that pornography could be "a vehicle for perpetrators who wish to harm children online to encourage them to enter into that sort of fantasy and then often meet them offline," according to the Mail.
Palmer said that more than half of young female victims of sexual abuse she encountered were from "middle-class" families and lived in "very comfortable" homes.
A review of 46 studies, published in 1997 in the journal Mind and Adolescence, found an association between the rise in sexual crimes, sexual dysfunction and family breakdown to the increased availability and use of porn.
"The results are clear and consistent; exposure to pornographic material puts one at an increased risk for developing sexually deviant tendencies, committing sexual offences, experiencing difficulties in one's intimate relationships, and accepting the rape myth. In order to promote a healthy and stable society, it is time that we attend to the culmination of sound empirical research," researchers Elizabeth Oddone- Paolucci, Mark Genuis and Claudio Violato at the University of Calgary wrote.
Published by Medicaldaily.com