Indian Principal, Husband Face Murder Charges After Poisoning Lunches That Killed 23 Schoolchildren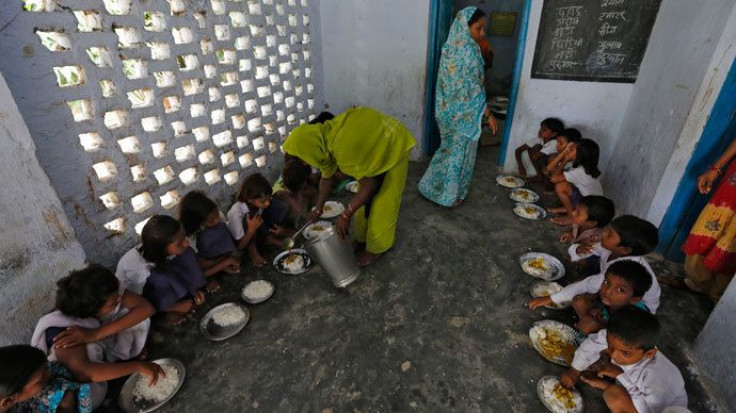 Meena Kumari, 36, the principal of the Indian school where 23 children died as the result of poisoned lunches, and her husband Arjun Rai have been charged with murder. According to police in India, the couple could face the death penalty if convicted of intentionally serving the school lunches contaminated with pesticides.
"Our investigation shows it was nothing less than murder," Varun Kumar Sinha, superintendent of police in the Saran district, told UPI. Back in July, 48 children between the ages of 5 and 12 fell deathly ill after eating the contaminated lunches served to them at the school.
Monocrotophos, a pesticide that could become deadly if swallowed or inhaled, was found in the cooking oil and food that the children had consumed. Twenty-three children died after eating the lunch that consisted of lentils, potatoes, and rice that was cooked with a pesticide purchased at Rai's agricultural store two days before the tragedy.
Police in the eastern state Bihar began a search for the school's principal immediately after the incident occurred; however, they were unable to locate her. Nine days later, she surrendered before a judge in Chapra after she was detained by police.
Parents of the deceased schoolchildren took up in protest against state and local officials by burying their children's bodies in front of the school. Others blamed local officials for failing to get the children adequate medical attention. It was reported that some of the children died in their parents' arms.
The free school meal program in Indian is one of the largest in the world, feeding over 100 million children, many of whom refused to eat their lunches after the poisoning. According to the case's chief investigating officer, Raj Kaushal, the trial is expected to begin at the end of this week, and a ruling is expected in less than three months.
Published by Medicaldaily.com