Ingredient In Green Tea Might Prevent Prostate Cancer And Kill Tumor Cellsa When They Appear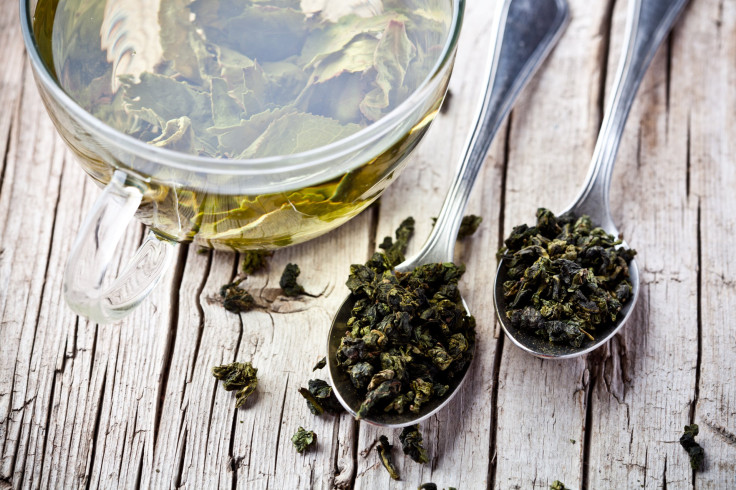 Green tea has its touted health benefits, but it could take on a more important role as a chemoprevention treatment. Researchers at the Moffitt Cancer Center and Research Institute in Florida studied for the first time how green tea benefits men over a one-year treatment period. Their findings will be presented at the American Society of Clinical Oncology (ASCO)'s Annual Meeting this upcoming week in Chicago.
Prostate cancer is the second most common cancer worldwide, according to the World Cancer Research Fund. Twenty percent of the world's total green tea consumption is found in Asia, where prostate cancer kills the fewest men. The connection has led prostate cancer researchers to focus on chemoprevention, identifying agents that will prevent the disease from occurring.
Previous research has found the substances in green tea, known as catechins, actively prevent cancer cells from growing and spreading while stimulating cancer cell death. Until now, the studies have only been able to demonstrate catechins' anti-cancer abilities in animals, but have not shown what happens in humans. Moffitt's researchers extracted the strongest and most potent cancer-fighting catechins, known as the epigallocatechin-3-gallate (EGCG).
Researchers gave 49 men 200 milligrams of decaffeinated green tea capsules containing a blend of highly concentrated EGCG, and compared them to 48 men taking a placebo twice a day for over one year. All of the participants had either high-grade intraepithelial neoplasia (HGPIN) or atypical small acinar proliferation (ASAP), which are different severities of pre-cancerous lesions in the prostate.
It turns out the men diagnosed with HGPIN reduced their chances of moving to the next stage, ASAP, and eventually a full blown prostate cancer diagnosis when they took green tea capsules. They also had lower levels of prostate-specific antigen (PSA), which indicates a person's risk of developing prostate cancer.
Men can live without prostate cancer symptoms for years until they progress into later high-risk stages of the disease. Screenings have been highly encouraged, and have led to a recent increase in prostate cancer cases — a result of PSA screening finding the disease more.
In 2014, however, the Canadian Task Force on Preventive Healthcare argued that the PSA test doesn't provide enough certainty and mistakenly detects other biomarkers as cancer. These false positives could ultimately make the test less reliable than previously thought. Having inadequate tests only reinforces the need for preventive care, which come in the form of a teabag in the near future.
Source: Kumar N. American Society of Clinical Oncology. 2015.
Published by Medicaldaily.com