'Inspiring' French Teen Still In Remission 12 Years After Being Born With HIV, Despite Not Taking Medication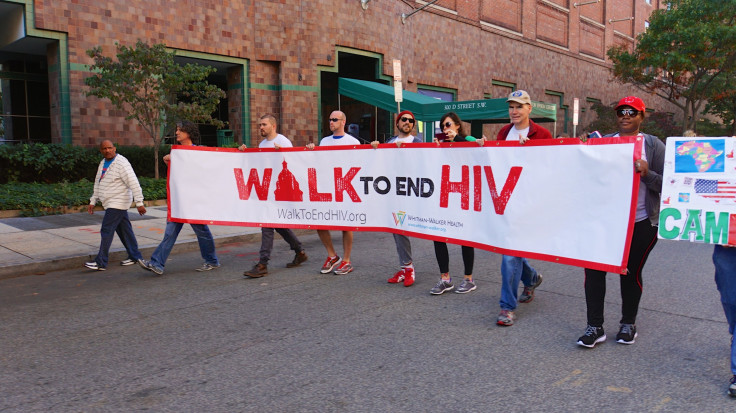 It's no cure, but it is very encouraging news: Researchers today, at the annual International AIDS Society meeting ( IAS 2015 ), reported on the case of an anonymous young French woman, 18, who has remained in remission from HIV for 12 years, despite not having taken any antiretroviral (ARV) medication in that time period.
"We can detect HIV in the cells, but what we cannot detect is viral replication in the plasma," lead researcher Dr. Asier Saez-Cirion, a member of the Pasteur Institute, told the AFP . The virus still lingers inside the woman, but it has somehow been kept at bay by her immune system. "We don't know yet why this girl was able to control the infection," Saez-Cirion said.
As the AFP reports, the woman had been born with HIV in 1996 and went on the recommended ARV regimen — ordinarily a lifelong treatment. But against medical advice, her family discontinued the drugs and vanished. One year later, they returned and when doctors tested her, the woman was still found to have an undetectable viral load. Deciding to simply monitor her rather than immediately give her AVRs again, the woman has continued to not require medication since.
The woman does not seem to have the rare mutation that can confer resistance or full-blown immunity to HIV infection, known as the CCR5-delta32 mutation (10 percent of Europeans have at least one copy of the gene, only about one percent have two). "Most likely she has been in virological remission for so long because she received a combination of antiretrovirals very soon after infection," read the report written by Saez-Cirion and his colleagues, according to the AFP.
Earlier this year, Medical Daily reported on the preliminary results from the Strategic Timing of Antiretroviral Treatment (START) study, which found that providing prompt ARV therapy to HIV-infected individuals reduced the likelihood of them developing AIDS and other serious complications, as well as reduced their chances of transmitting the virus to others.
Though most people with HIV will need to maintain ARV therapy for life, the extraordinary case "shows that remission is possible, but rare. We need to understand why it's not common, and which mechanisms are (involved) so that we can treat a larger population," according to Saez-Cirion.
The woman's recovery is not the only bit of exciting news in HIV research this week. As Medical Daily has previously reported, a study will be published Tuesday in the Proceedings of the National Academy of Sciences that showcases the first successful efforts to destroy the HIV virus in human cells.
Published by Medicaldaily.com