Invasive Group A Strep Infection: Signs And Symptoms To Watch Out For
The U.S. Centers for Disease Control and Prevention (CDC) has issued another warning amid the surge in strep A infection cases and following the deaths of five children in Illinois.
In a statement to ABC News, the public health agency confirmed that "preliminary" data suggested cases have remained high above pre-pandemic levels in some places in the country this 2023.
The CDC pointed out that the spike occurred when group A strep infections are typically highest — between December and April. As much as invasive group A strep infection is a threat to young children, the latest data also showed an increase in cases in people aged 65 and above.
It was not the first time the CDC warned about the rise in cases. Last December, the agency issued a Health Alert Network (HAN) Health Advisory to notify clinicians and public health experts about the sudden spike in pediatric invasive group A strep infections.
Last week, the Illinois Department of Public Health (IDPH) sounded the alarm after the state recorded two pediatric deaths due to group A streptococcus. This week, three more pediatric deaths were confirmed in the area.
Group A streptococcus is commonly found in the throat and on the skin. This explains why strep infections are fairly common, especially in children aged 5 through 15.
Meanwhile, invasive group A strep is considered rare since it only records 14,000 to 25,000 cases each year. The CDC also noted that the infection causes around 1,500 to 2,300 deaths in the U.S. annually.
Invasive disease means the microbes have invaded other body parts free from the said microbes in normal conditions. Since the bacteria have invaded other organs, the resulting infection is notably severe and requires hospital care, according to the CDC.
"These cases, known as invasive Group A strep, are the result of disease spreading from the throat to blood, muscle, and lungs. I urge parents to contact their health providers when their children start showing early symptoms," Dr. Sameer Vohra, IDPH director, said in a press release.
Vohra said the sudden onset of an invasive group A strep infection is marked by three early symptoms: fever, sore throat and pain when swallowing.
Other signs and symptoms to watch out for include headache, stomach pain, swollen tonsils or lymph nodes, red spots on the roof of the mouth, dizziness, vomiting or nausea and a skin rash, as per Cleveland Clinic.
"Early detection is critical as strep can be diagnosed with a simple test and treated with antibiotics. If able, please make sure everyone in the house is up to date with flu and chickenpox vaccines. Having either the flu or chickenpox can increase your risk of contracting invasive group A strep," Vohra added.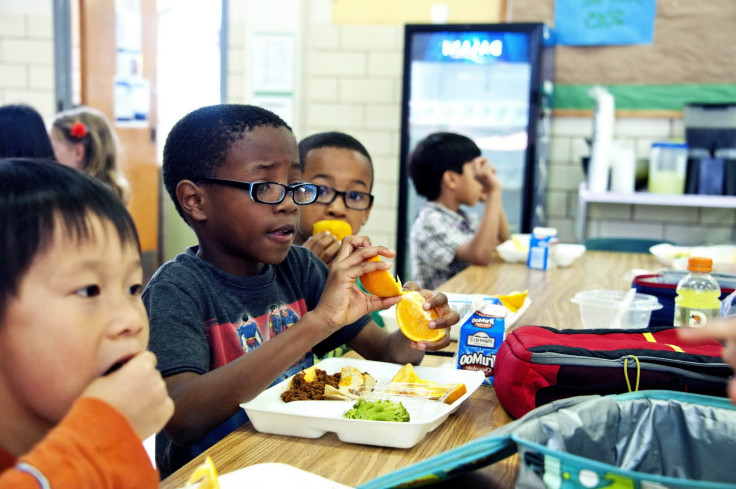 Published by Medicaldaily.com