Is It Safe To Take Antidepressants While Pregnant? Children May Have Increased Risk Of Speech Disorders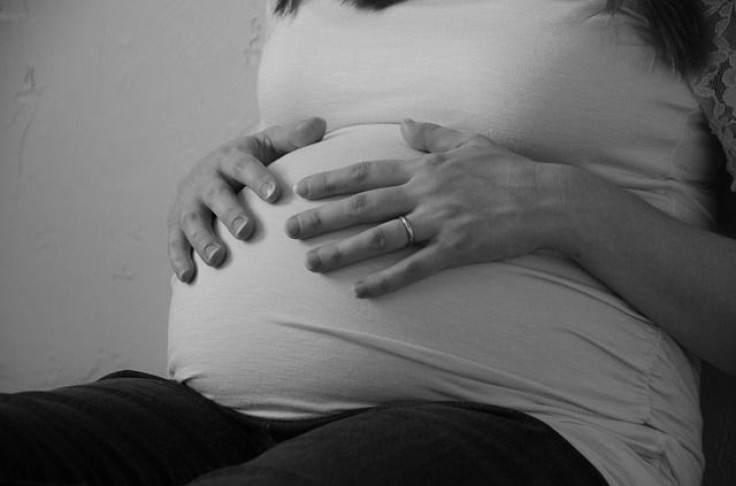 For many years, scientists have been trying to understand the effects of antidepressants on pregnant women, both for the mother and her unborn child. A new study from Columbia University found that expecting mothers taking these prescriptions may have an increased risk of their children developing speech disorders.
Specifically, researchers found that pregnant women who had filled at least two prescriptions during pregnancy for a type of antidepressant known as a selective serotonin reuptake inhibitor (SSRI) had a 37 percent increased risk of having offspring with speech and/or language disorders. Types of SSRIs include Paxil, Lexapro, Prozac and Zoloft.
Researchers examined health data from 845,345 single, live births between 1996 and 2010 taken from national registries in Finland to understand how antidepressants might impact a child's communication development.
"To our knowledge, this is the first study to examine the relationship between maternal antidepressant use and speech/language, scholastic, and motor disorders in offspring. The study benefited from large sample population and followed the children beyond age 3," said Alan Brown, MD, MPH, according to a recent statement.
Selective serotonin reuptake inhibitors are increasingly used during pregnancy and can be life-saving drugs for women who suffer from depression or other psychiatric disorders. Meanwhile, SSRIs can actually permeate the placenta and enter the fetal circulation, the statement notes.
"We believe that our finding about children of mothers who purchased at least two SSRI prescriptions during pregnancy is particularly meaningful because these women are more likely to have taken these medications, and more likely to have been exposed for a longer period and to larger amounts of the SSRI in pregnancy, compared to women who filled only one prescription," Brown said in the statement.
However, he did note a caveat: "... the severity of maternal depression cannot be ruled out as an explanation for the increased childhood speech and language disorders among mothers who filled more than one SSRI prescription, and further study is warranted."
Back in December 2015, a study also linked pregnant women taking these medications during the final two trimesters of pregnancy, particularly SSRIs, with an increased risk for autism spectrum disorder, Medical Daily previously reported.
Source: Brown AS, Gyllenberg D, Malm H, et al. Association Of Selective Serotonin Reuptake Inhibitor Exposure During Pregnancy With Speech, Scholastic, And Motor Disorders In Offspring. JAMA Psychiatry. 2016.
Read more:
Antidepressants And Pregnant Women: Taking SSRIs Is Relatively Safe, But Can Still Cause Pregnancy Complications
Pregnant Women Taking Antidepressants May Increase Child's Risk For Autism Spectrum Disorder
Published by Medicaldaily.com