Pregnant Moms' Depression Treatment Affects Children, But Not Enough To Alter Development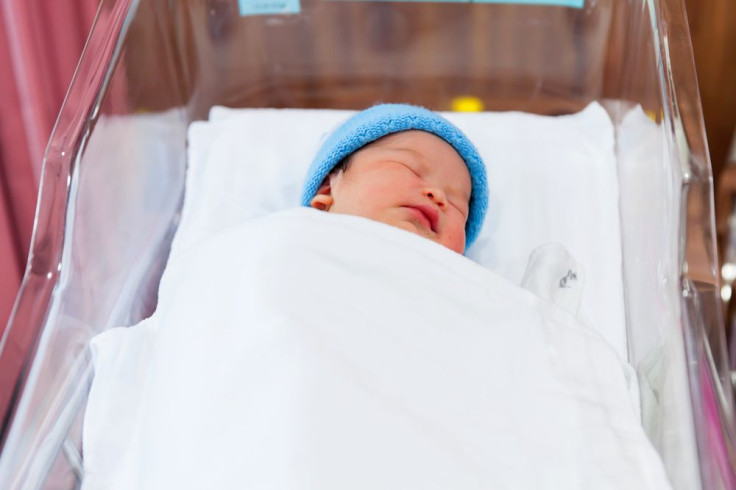 Depression treatment during pregnancy doesn't necessarily impact childhood development, found a new study from Duke University.
Researchers cited an earlier study concluded expectant mothers benefit from depression treatment, demonstrating healthy behaviors when caring for their newborn, such as breastfeeding. But these improvements were apparently short-lived. In order to gain deeper understanding of the effect this treatment does, or doesn't, have on newborns, researchers analyzed data from children born to Pakistani mothers enrolled in the seven-year-old trial, "Thinking Healthy Programme (THP)."
According to their website, the THP intervention ran from 2004 to 2007 and focused on treating perinatal depression, "a public health priority because of its high prevalence and association with disability and poor infant development." Women participating in the study received cognitive behavioral therapy in conjunction to the mental health care provide by their respective rural community. And the results showed women receiving the intervention had improved socially, their infants experiencing less diarrhea and more likely to be immunized.
When following up with these women's children, now 7 years old, researchers found treatment didn't improve children's outcomes. In fact, all children of depressed moms had worse outcomes on emotional and behavioral measures compared to children of non-depressed moms. But when it came to cognitive and physical outcomes among the two groups of children, there were no differences.
Put it another way: Children pretty much grew up the same in spite of their mother's depression treatment.
"The findings are significant because they suggest that treatment for depression in the perinatal period, even if successful, is not enough to improve a child's developmental trajectory," Joanna Maselko, lead study author and professor of global health at Duke University, said in a press release. "Maternal depression affects child development — which we have seen previously and which this study reinforces — and efforts to diminish its effects should be an integral part of maternal and child health programs."
It seems lately more studies are re-evaluating previous conclusions regarding depression treatment during pregnancy. The effects of antidepressant use during pregnancy, for example, have recently been found to be milder than once thought. Additionally, the idea women taking antipsychotic drugs increase their risk for gestational diabetes may, too, be largely overstated.
Source: Maselko J, et al. Effect of an early perinatal depression intervention on long-term child development outcomes: follow-up of the Thinking Healthy Programme randomised controlled trial. The Lancet Psychiatry, 2015.
Published by Medicaldaily.com