It's No Surprise Teens Spend 9 Hours A Day Using Media; But Here's How We Can Turn That Into A Positive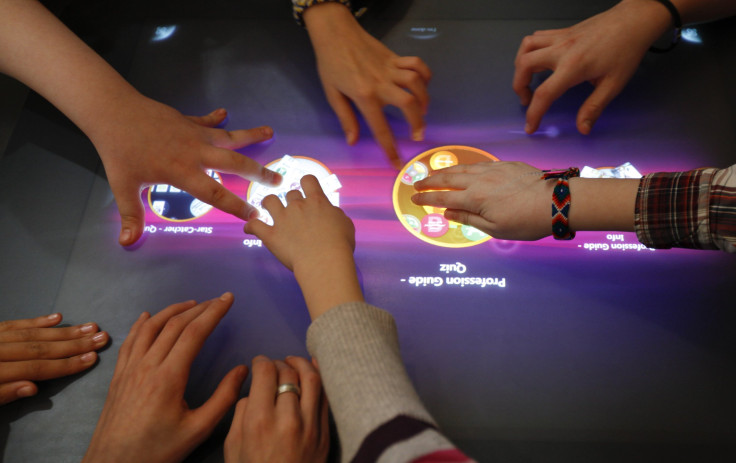 Evidence continues to show that social media takes up a considerable amount of a teen's day, but what we really need is more research that can help turn that into a positive. A landmark study dubbed the Common Sense Census: Media Use by Tweens and Teens has found that while tweens spend six hours of their day on entertainment media, teens spend a staggering nine hours, which doesn't include the amount of time they spend using media for educational purposes.
"Our world is changing and kids are spending a lot of time with media — and they are doing it in a variety of ways and on many platforms," said James P. Steyer, founder and CEO of Common Sense Media, in a statement. "The census really sheds light on how different media use is for different kids — from boys to girls, low income to more affluent, and kids from all ethnic backgrounds."
Among 2,658 students between the ages of 8 and 18 who responded to the survey, teenagers from age 13 to 18 spent 39 percent of their digital screen time (computers, tablets, and smartphones) on passive consumption (watching, listening, or reading).
Twenty-five percent of digital screen time was devoted to interactive content (playing games or browsing the web) and 26 percent was spent on communication (social media or video chatting). Unfortunately, teens only spent 3 percent of their digital screen time on content creation (writing, coding, or making digital art/music).
Different types of media are also disrupting study time whether teens realize it or not. Around half of teens say they often or sometimes watch TV or use social media while doing homework. Researchers from Common Sense Media found that nearly two-thirds of teens said they don't think watching TV or texting while doing homework has any impact on their ability to study and learn.
"There are a lot of ways media use can be educational and beneficial for our kids, from learning apps and websites to creating content," Steyer added. "The media use census provides parents, educators, and the media industry with an excellent overview of what kids are doing today and how we can make the most of the media and technology in their lives."
Although social media did take up a considerable of most teens' lives, with 45 percent saying they use it "every day," it paled in comparison to TV at 58 percent and music at 66 percent. In addition to spending the majority of their time watching TV or listening to music, "old" forms of media seem to be what they genuinely enjoy. Only 36 percent of teens said they enjoy social media "a lot" compared to 73 percent who said they enjoy listening to music.
As more and more young people turn to social media, TV, and music for entertainment, researchers are looking into strategies that can promote better physical and mental health. For example, a recent study conducted at Imperial College London found that social media platforms, like the smartphone app The Eatery, could be used to end the global obesity epidemic by providing recommendations from nutritionists and positive feedback from friends.
Source: Rideout V. Common Sense Census: Media Use by Tweens and Teens. Common Sense Media. 2015.
Published by Medicaldaily.com