Jack Hoffman, 8-Year-Old Nebraska Football Fan And Internet Sensation, Learns Cancer Is In Remission [VIDEO]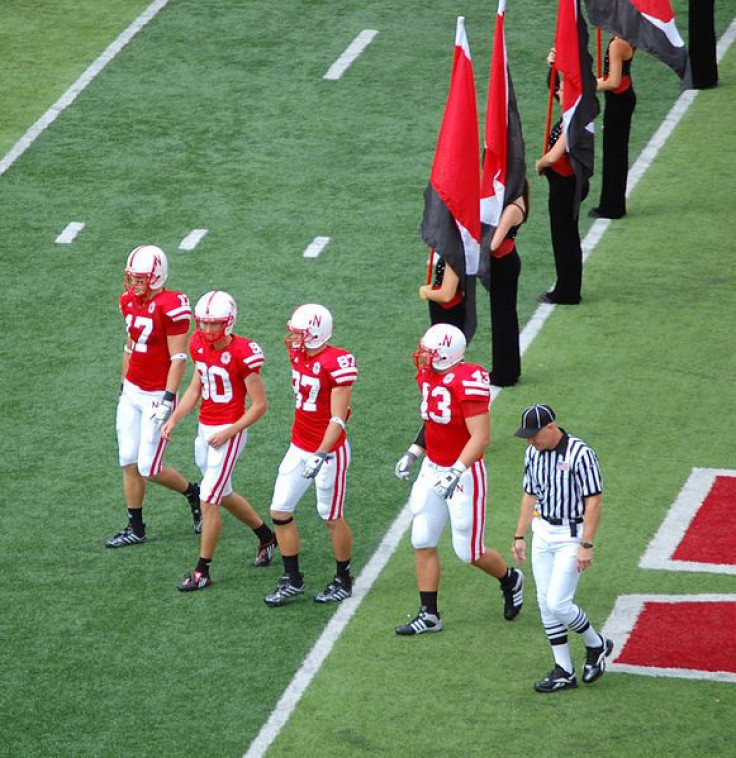 After 60 weeks of chemotherapy, an 8-year-old who is famous for completing a 69-yard touchdown for the Nebraska Huskers learned that his brain cancer is in remission, according to the Omaha World Tribune.
Jack Hoffman gained popularity as an Internet sensation when he ran a touchdown for his favorite football team, and a video of his touchdown got more than 8 million views on YouTube.
Before one of Jack's major brain surgeries in 2011, his parents reached out to the University of Nebraska asking if Jack could meet former Nebraska running back Rex Burkhead. Burkhead met with Jack and his parents for several hours, going to lunch and giving them a tour. This blossomed into a friendship between the two, and Burkhead helped to start "Team Jack," a campaign to raise awareness and funds for pediatric cancer research.
In the spring, Jack made a touchdown for the Huskers, after which players from both sides rushed the field, lifted him up and carried him as the crowds cheered.
"He associates getting rid of that chemo port with getting his life back, his little boy life back," Jack's father, Andy Hoffman, told the Omaha World Tribune.
An MRI showed that Jack's tumor had stopped growing and also shrunk.
Earlier in the year, both Jack and Rex Burkhead had a chance to meet President Obama at the White House. According to Andy Hoffman, Senator Deb Fischer, R-Nebraska told the president about Jack's touchdown, after which Obama mentioned that Jack should visit him in the White House.
"It was just such a great opportunity for us to visit him and raise national awareness for pediatric brain cancer," Andy told CBS News. "He talked about his commitment to research and science."
The Hoffmans hope that the Team Jack Foundation will reach more than $1 million in funds for pediatric cancer research this year.
Published by Medicaldaily.com