Jamie Foxx's Hospitalization Not Linked To COVID-19 Vaccine, Actor's Rep Clarifies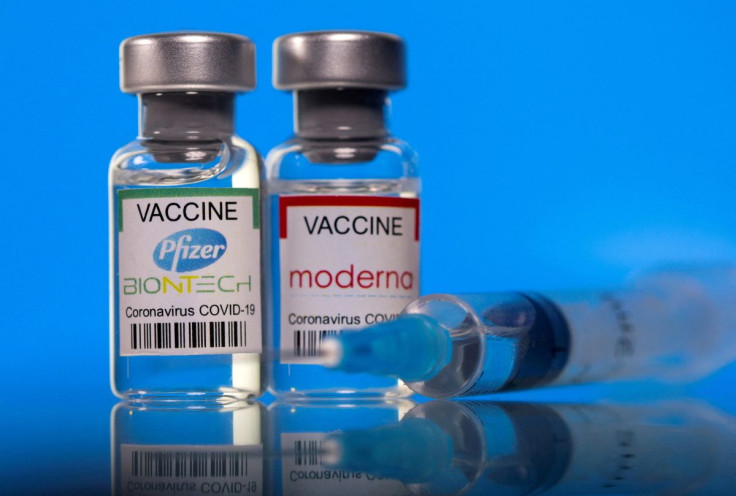 A representative for Jamie Foxx has refuted claims made by an independent journalist suggesting that the Hollywood actor's hospitalization was a result of receiving a COVID vaccine booster.
The representative exclusively told NBC News that the report is "completely inaccurate," countering the assertion made by A.J. Benza during an appearance on "Ask Dr. Drew."
Benza had alleged that the "Django Unchained" actor experienced medical complications, including partial paralysis and blindness, after being pressured into getting the booster shot before filming a new movie.
Foxx's condition, initially disclosed by his daughter Corinne in April, has been the subject of speculation and rumors. However, Foxx himself has not publicly discussed the specifics of his health or recovery.
In a May post on social media, he expressed gratitude for the love and support he received. Corinne later provided an update, confirming that her father had been out of the hospital for weeks and was recuperating at home.
"Appreciate all the love!!! Feeling blessed," Foxx wrote in the May 3 post, alongside the prayer hands emoji, a red heart and a fox emoji.
"Update from the family: Sad to see how the media runs wild. My Dad has been out of the hospital for weeks, recuperating," Corinne wrote in an update.
Benza's claims regarding updates from Foxx's camp were dismissed as false. It should be noted that Foxx's relatives were seen leaving a medical facility in Chicago, where the actor was receiving treatment.
Foxx got hospitalized in the middle of filming for his Netflix movie "Back in Action" with Cameron Diaz. In his absence, production reportedly continued with the use of a body double for his scenes, Fox News reported.
The representative's statement aimed to dispel any connection between Foxx's hospitalization and the COVID vaccine booster, emphasizing the inaccuracy of the claim.
According to NBC News, the unsubstantiated claim was "part of a continued push among some far-right personalities to cast doubt on the safety of vaccines." On the other hand, studies and the Centers for Disease Control and Prevention (CDC) have affirmed that the COVID vaccines are safe and effective.
Further details about Foxx's health and recovery remain undisclosed at this time.
Published by Medicaldaily.com