JetBlue Is Testing Book Vending Machines In Washington D.C. To Help Kids Improve Literacy, Build Home Libraries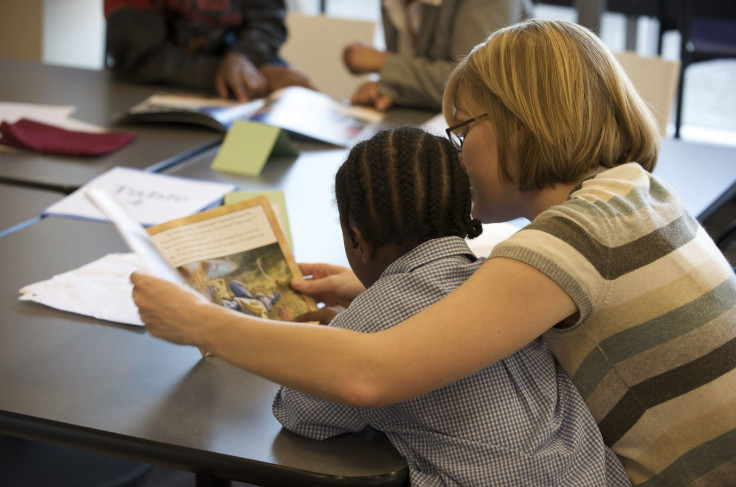 After JetBlue Airways commissioned a study on childhood literacy, it was unsettled by the fact there was one age-appropriate book for every 830 children living in underserved communities. The airline implemented an advisory board shortly thereafter in order to help improve this ratio, and this summer, it will pilot a program in one particularly underserved community: the Anacostia area of Washington, DC.
JetBlue is placing "thoughtfully designed vending machines" in three areas of DC, where each machine will dispense brand new books written for kids up to 14 years old for free. Kids will be allowed to select as many books as they'd like, and parents can sign up to receive text messages once machines have been restocked. These messages also include "age-appropriate reading tips" and information on "special guest readers" set to appear at the machines. All the while they'll be building their own personal libraries.
Icema Gibbs, the director of corporate social responsibility for JetBlue, told The Kojo Nnamdi Show that "in addition to helping families start a library, we hope it shows retailers that there's demand for access to age appropriate reading material in the community."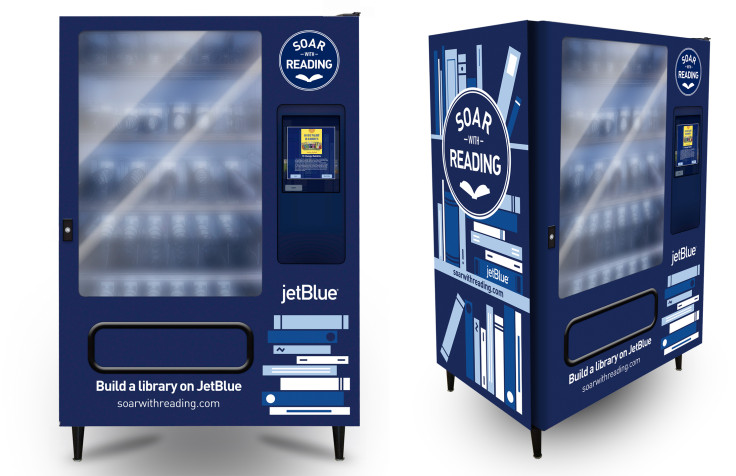 Reading in general is established as a healthy habit; it builds your knowledge base, keeps your mind sharp, and expands your sense of empathy. But as the Save the Children Fund (STCF) points out, reading is a privilege. STCF explained that more than 60 percent of low-income families can't afford to have books in their home, "and by fourth grade, if children can't read at their grade level, they're unlikely to ever catch up."
Similar research published in PLOS One arrived at a similar conclusion: The less time children spend reading, the worse their reading and vocabulary abilities were.
It makes sense that separate studies have shown increased access to books significantly improves children's academics. Researchers from the University of Nevada-Reno specifically found that "the number of books in the family home exerts a strong influence on academic performance in ways consistent with the cognitive skill hypothesis, regardless of the nation's ideology, political history, or level of development."
There's something to be said for empowering a child's book choice, too. One study published in the journal Pediatric Academic Societies found kids who were allowed to select books to take home at the end of the school year returned in the fall with improved reading scores. Study authors said, "We're starting to get the message out there that reading is a key determinant of health."
Perhaps the most beneficial aspect of JetBlue's program, and others like it, is the way it fosters parental involvement. The Harvard Family Research Project found that the more parents were involved in their child's learning, the more they achieved academically and experienced greater social and emotional development.
Published by Medicaldaily.com