Jilted Bride, Michelle Marxen, Turns Canceled Wedding Reception Into Halloween Party For The Disabled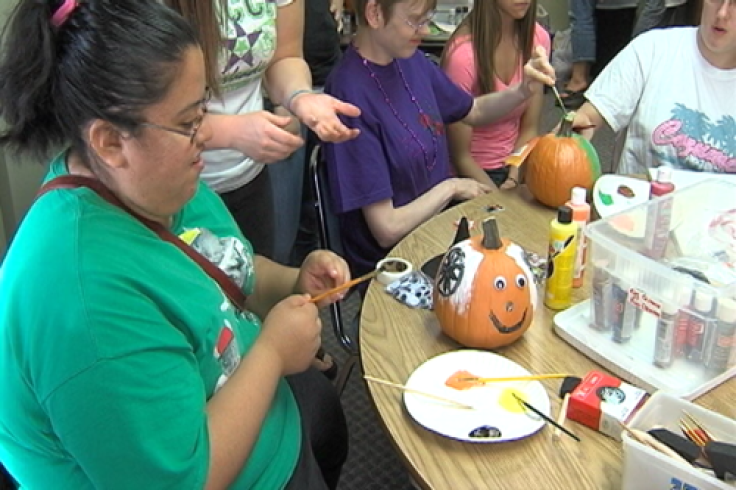 The fancy gown and tuxedo, delicious food, great music, and family and friends coming together to celebrate the joining of two people in love — a wedding. This was what bride-to-be Michelle Marxen had been planning and preparing for. Her "fairy tale wedding," as she called it, was set to be held on Oct. 19, 2013. The venue was picked out, the photographers and limos were booked, and Marxen thought that she was going to walk down the aisle and marry the man of her dreams.
Then, one day, when Marxen was back from a funeral, she received a call from her fiancé. "He didn't want to marry me. He said he didn't love me anymore," she said to WDAY 6 News. It was the same day that the couple had planned to send out their wedding invitations.
Marxen decided to turn her misfortune into someone else's luck. Since all of her contracts were signed and she could not cancel the venue, she decided to throw a Halloween party for the people at Creative Care for Reaching Independence (CCRI). CCRI is a facility that helps people with disabilities to live as independently as possible. They offer supported living services, mental health services, and technology-supported apartment services.
The residents of CCRI could have not been happier. As soon as they found out that the party was happening, residents and staff began making signs and painting pumpkins to decorate the hall. Thousands of dollars were spent on the venue; the approximate cost of the crystal ballroom that Marxen had booked at the Ramada is unknown. A phone call was made to the head of sales by Medical Daily, but no response was received.
"I was speechless. I could not believe it. I called the next day to make sure it was for real," said Jody Hudson, a representative from CCRI.
"This is helping me heal, giving to some people. It was supposed to be my special day, now it can be their special day," said Marxen.
No further information was given as to why Marxen's fiancé canceled their wedding. However, she does appear to have a positive spirit and outlook on the situation.
"You can't heal if you keep dwelling on what could have been," she said.
Published by Medicaldaily.com