Keeping Dad Healthy: 6 Last Minute Gifts For Father's Day, From The Gym To The Grill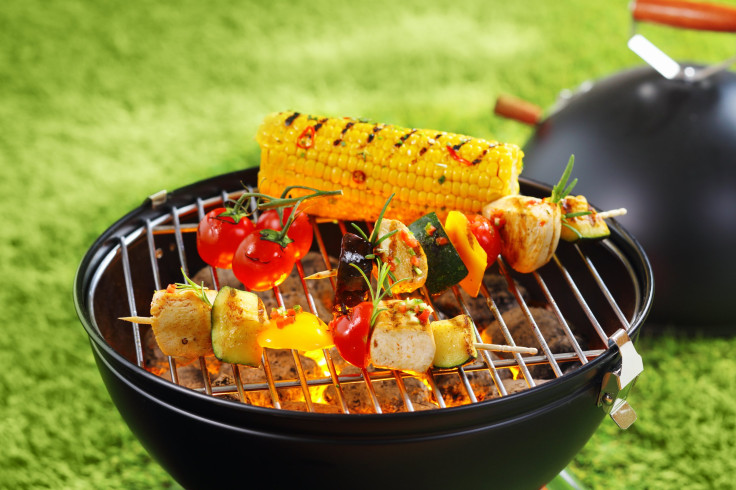 Are you scrambling to get your dad a last minute Father's Day gift? You're probably not alone. But your dad most likely doesn't want a tie this year, so try to get a little creative (and healthy) in choosing a Father's Day gift.
Gym Outfits
There's no better way to get your dad moving than by buying him some good quality workout gear that makes him feel great. Check out athletic websites — the Under Armour Father's Day selection is good — and pick out some outfits that are great for running, biking, golfing, swimming, and other types of physical activity. Biking is a great way for older people to get their exercise without aggravating their joints, as the smooth and regular motion of cycling doesn't put as much pressure on knees as running does.
Reduce His Stress
If your dad is too stressed to be healthy, focus on finding ways to reduce his stress. Buying him a hammock for the backyard will give him an oasis in which to relax while reading or taking a nap in the summer. Check out Bliss Hammocks for hammock options under $100, which you can easily set up in the shade or sun.
Keep His Mind Sharp
As your parents get older, it's essential for them to exercise both their minds and body to stay sharp and healthy. Buying your dad a subscription to a newspaper, the The New York Times crossword puzzles, or some intellectual magazine might seem boring, but he'll appreciate the chance to keep learning as he gets older.
Healthy snacks
There are plenty of companies these days that deliver food directly to your door — and it's not just Seamless. Companies like Nature Box or The Fruit Company specialize in designing healthy and fresh snack boxes that they send straight to your home.
Eating healthy can be a hassle, especially if your dad still works full-time and would rather come home and eat an entire bag of chips while watching TV. But things like Salmon Snack Boxes, which contain Alaska sockeye salmon, mixed nuts, pistachios, and smoked gouda cheese — or European picnic-like boxes that contain cheese, crackers, pears, and apples — can make your dad's snack choices both easy and healthy.
Scrolling through TheNature Box website is fun on its own — you can choose from a myriad of creative snacks, from chocolate quinoa granola to apple pie oat clusters, plantains, southern BBQ sunflower kernels, dried fruits, nuts, and trail mix. If your dad has specific dietary needs, you can choose options like no sugar, gluten-free, milk-free, or vegan. And if your dad has a preference between savory, sweet, and spicy, you can organize your list by taste preference. Ordering your dad healthy snacks delivered to his door are a good way to make his life a little easier if he's trying to eat well.
Get Him Walking
Whether your dad is watching his weight or you're trying to remind him to, buying a cheap pedometer for around $20 is a good way to assist in the process. A pedometer is a portable and electronic device that counts each step you take by monitoring the motion of your hips. It will tell you how many miles you've walked every day, and is meant to encourage you to lose weight. Though they were originally used by fitness enthusiasts, pedometers are being used by ordinary people to help them stay motivated for workout plans.
Healthy Grill Recipes
Your dad probably likes to grill hamburgers and hotdogs, so figure out some new unique ways to keep his summer meal ideas fresh and healthier than before. Check out recipes like rosemary shrimp skewers with arugula-white bean salad, California turkey burgers, or even dark chocolate banana s'mores. Choose a healthy grilling cookbook that can keep your father occupied with new meals for the whole summer and next year.
Published by Medicaldaily.com