Ketogenic Diet Foods: Typical Meals Made Up Of Natural Fats, Animals Proteins, Cheese, And Vegetables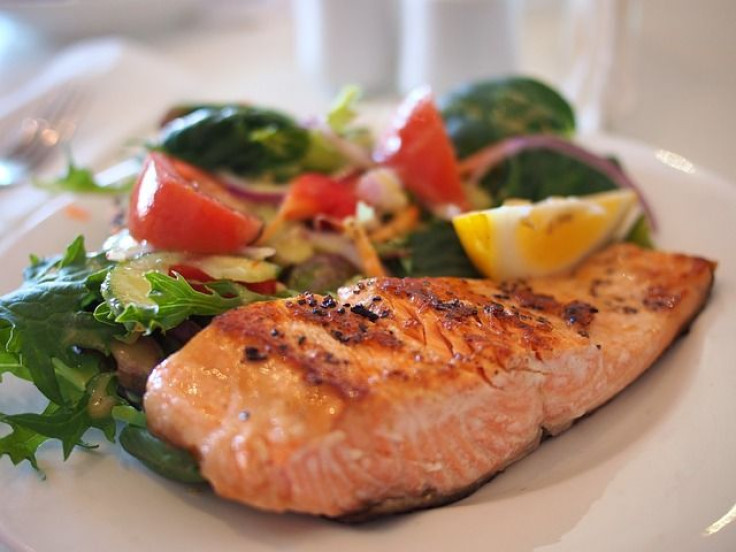 Have you heard of the ketogenic diet? The meal plan is low-carb, like Atkins 40, and emphasizes protein.
A ketogenic diet is designed specifically to result in ketosis, according to Diet Doctor, a supposed fat-burning process. Dieters keep daily carbohydrate intake under 50 grams per day of net carbs, but under 20 grams is ideal.
Read: A Low-Fat Diet Results In More Fat Loss Than A Low-Carb One; Why There's Been Confusion Between The Two Until Now
According to Ruled.me, on the ketogenic diet typical foods include:
Fats and oils — like avocado, butter, olive oil, coconut oil, and peanut butter.

Protein — fish, shellfish, eggs, pork, poultry, bacon, and sausage.

Vegetables — asparagus, broccoli, carrots, mushrooms, bell peppers, spinach, snow peas, cauliflower, squash, tomato, and cucumber.

Dairy — heavy whipping cream, as well as hard and soft cheeses.

Nuts and seeds — macadamias, walnuts, cashews, almonds, and pistachios.

Beverages — water, tea, and coffee. Sweeteners contains carbs and are not in the diet, but substitutes like Crystal Light and Stevia are permitted. Also, drinking more than eight glasses of water each day is encouraged.
Each food has a specific amount of net carbs. Properties like calories and grams of protein and fat are also important considerations for people on the diet.
Read: Ketogenic Diet May Help Patients Manage Schizophrenia: How High Fat, Low Carb Foods Improve Mental Health
A 2008 study published in The American Journal of Clinical Nutrition found a high-protein ketogenic diet reduced hunger and food intake in obese men. This method was found to be more effective than a high-protein, medium-carb non-ketogenic diet.
See Also:
Best Diets 2016: 10 Weight Loss Programs That Work
How Eating More Fat Calories Might Be Good For You; What Is A Ketogenic Diet?
Published by Medicaldaily.com