What Is The Atkins 40 Diet? Here's What You Can And Can't Eat To Effectively Lose Weight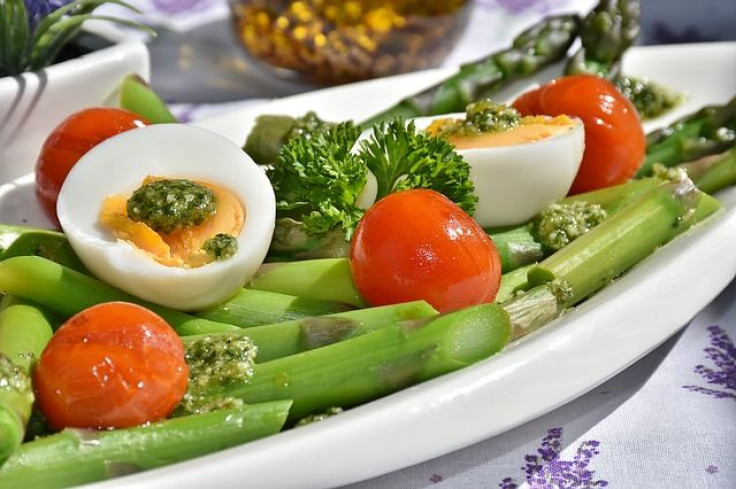 Generally, the Atkins Diet embraces a high amount of protein and fat, and basically cut out carbohydrates. Atkins 40 is an updated take on the well-known meal plan, which also embraces low-carb meals to lose weight.
When starting the Atkins 40 plan, you are allotted 40 grams of Net Carbs for the whole day. The diet consists of four overall stages and gradual increased carb intake is allotted for each.
Read: Best Diets 2016: 10 Weight Loss Programs That Work
Those following the Atkins 40 diet also avoid and limit added sugar and refined carbs, like white flour, because these foods are not very nutritious, according to Atkins.
People on this meal plan will need to choose foods from the acceptable food list. On Atkins 40, dieters eat a ton of vegetables (actually more than recommended by the USDA), meat, fish, poultry, plant-based proteins, olive oil, avocado, nuts, Greek yogurt, cheese, fruits, and whole grains.
Alcoholic spirits such as Scotch, rye, vodka, and gin are accepted, but mixers containing sugars — like juice, tonic water, and non-diet soda — are not permitted on this regimen.
"Atkins is founded on the principles of optimal protein intake, adequate healthy fat intake, and low carbohydrate consumption," Colette Heimowitz, vice president of nutrition and education at Atkins, explained to StyleCaster.
Read: Atkins Diet Raises Heart Attack and Stroke Risk By 28 Percent, Experts Urge Women Not To Banish the Carbs
According to Atkins, the company used 31 clinical studies to conclude that a diet of 40g Net Carbs per day can maintain fat burning and be effective for weight loss. Additionally, this regimen has been found to improve triglyceride, HDL, glucose and insulin levels.
Read Also:
What Is The Atkins Induction Diet?
Kim Kardashian Credits Atkins Diet And Pregnancy Workout For 25-Pound Post-Baby Weight Loss [VIDEO]
Published by Medicaldaily.com