Smoking Cigarettes May Increase Risk of Kidney Dysfunction In African-Americans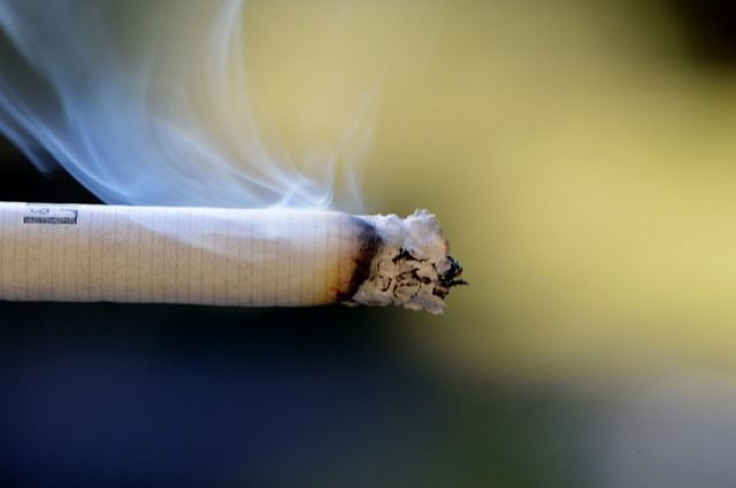 It's no secret that cigarette smoking is detrimental to your health. Wreaking havoc on nearly every organ in the body, this habit is considered a universal health hazard. And while virtually every smoker is at risk for adverse health outcomes, new research published in the Journal of the American Heart Association suggests smoking may be particularly damaging to kidney function among African-American smokers.
Researchers from the University of Mississippi Medical Center analyzed data from nearly 4,000 people who participated in a study of cardiovascular disease in African-Americans ages 21 to 84 in the Jackson, Miss. area. Participants completed three questionnaires over the course of 12 years.
The data showed that current smokers had an 83 percent higher incidence of kidney decline than those who said they had never smoked. What's more, the rate of kidney function decline worsened the more people smoked. For example, people who smoked up to 19 cigarettes daily had 75 percent greater decline in kidney function; while those who smoked 20 or more cigarettes a day had a 97 percent greater decline in kidney function. This information however did not shock researchers.
Numerous studies and literature have shown that "African Americans have a higher risk of renal dysfunction," Michael Hall, lead author of the study, told Medical Daily. "We hypothesized that smoking would cause more damage in their kidneys."
Smoking's impact on the heart and lungs are well documented. However, few people are aware of its effect on the kidneys. According to the National Kidney Foundation, cigarette smoking slows the blood flow to vital organs like the kidneys and can worsen already existing kidney disease. Hall added that "smoking can increase filtration of kidneys, which can cause kidney injury over time." This is alarming for African-Americans since they are disproportionately affected by chronic kidney disease, and three times more likely to experience kidney failure, making them more susceptible to the adverse effects of smoking on the kidneys. Researchers attributed this disparity to their likelihood of developing known risk factors for kidney disease, including hypertension and diabetes.
Hall also noted that the type of cigarettes African Americans smoke may also be a contributing factor of kidney disease. Consumed by almost one in five African-Americans who smoke, menthol-flavored cigarettes have been associated with increased blood concentrations of cadmium — a toxic metal. Researchers said exposure to low levels of the metal has also been linked to kidney damage.
The findings are consistent with previous studies on the adverse effects of smoking on the kidneys involving other ethnic groups. It isn't clear, however, whether African-Americans fare worse than other ethnic groups when it comes to smoking and kidney disease because researchers for the current study didn't compare them to other ethnic groups. However, because African Americans are predisposed to kidney disease, this may be the case.
"We should be aggressive with screening patients who have risk factors for kidney disease by finding out if they smoke and, if so, encourage them to quit or cut back as much as possible if they can't quit," Hall said, "because there does seem to be a dose-dependent effect, meaning patients who smoke more are at higher risk for having worsening kidney injury over time."
Hall said the next step in research is to figure out if there are certain substances in cigarettes that are implicit in the relationship between smoking and kidney disease.
Source: Hall M, Wang W, Okhomina V, et al. Cigarette Smoking and Chronic Kidney Disease in African Americans in the Jackson Heart Study. Journal of the American Heart Association. 2016.
Published by Medicaldaily.com