Kids' Meals Aren't Less Appealing When You Swap Fries For Fruit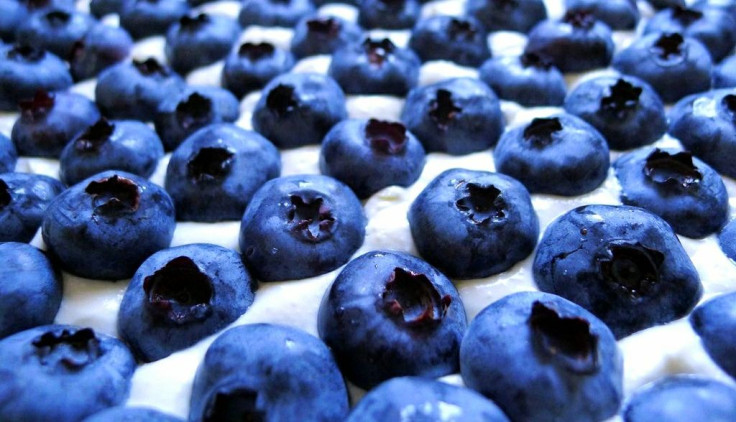 Though notorious for their finicky taste buds, kids are surprisingly cool with their French fries getting replaced with fruit and having their soda and lemonade taken away completely, a new study finds.
The findings come from Tufts University, and they suggest to researchers that default menu options are actually more preferable to people than whatever unhealthy food they're accustomed to. It's more of an effort, in other words, for young diners to actively select something sugary and fried than struggle through a plate of strawberries or salad. And in some cases, they actually prefer the healthier option.
The Silver Diner set the stage. In 2012, before the Tufts scientists began collecting data, the restaurant's founder, chef Ype Von Hengst, began taking unhealthy sides and drinks off the kids' menu. He replaced them with healthier, contemporary options, including quinoa pancakes and teriyaki salmon. Instead of offering fries as a side dish, he made salads and mixed fruit the default. If customers still wanted fries, they had to ask for them specifically.
The result? "This was a huge hit, I think," Hengst told NPR. "I think everybody — moms and kids — appreciated this."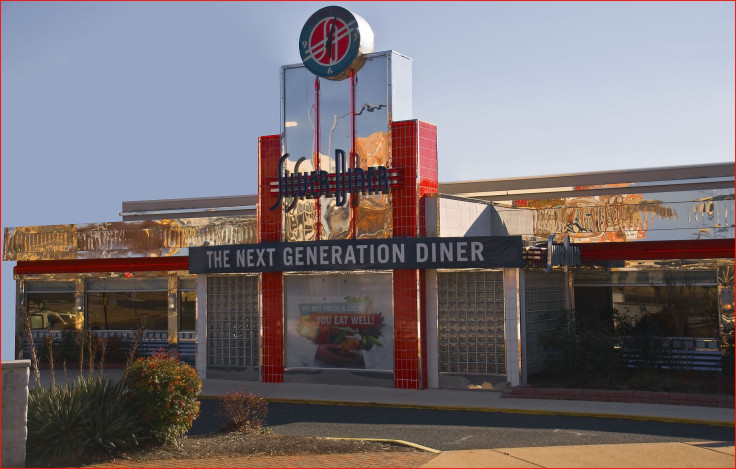 The menu overhaul got the attention of Stephanie Anzman-Frasca, a research associate and adjunct professor of nutrition at Tufts. She and her colleagues decided to analyze Hengst's changes for any signs of healthier food choices, which they ultimately found in spades. In looking at 350,000 meals, they found the percentage of people ordering fries dropped from 57 percent before the menu change to 22 percent.
"Our study showed that healthier children's menu options were ordered a lot more often when those options were more prevalent and prominent on kids' menus," Anzman-Frasca said in a university press release. Before the change, only three percent of menu items qualified as "healthy" according to the National Restaurant Association's Kids Live Well program. Afterward, that rate jumped to 46 percent.
The problem of childhood obesity is well-known in the United States: Some 18 percent of kids were obese in 2012, up from seven percent three decades earlier. Kids aren't as active as they used to be, opting to engage with their friends online rather than in neighborhood streets. That challenge is, as of yet, unresolved. But when it comes to their food choices, psychology suggests activism isn't always necessary.
There's an effect that kids and adults alike both experience: the default effect. Time and again, psychologists and behavioral economists have found people would rather keep what they know they have than make an active choice. Sometimes this applies to major decisions that affect public health, such as the well-publicized gaps in organ donation rates between countries. The differences don't come from inherent feelings of generosity, merely that some people sign forms that allow them to opt in to the donation program and some allow them to opt out.
The latest children's menu study is a version of the organ donation program. Kids are essentially given the choice to opt in to French fries by opting out of salad. But like the countries that give people the chance to opt out of giving up their kidneys and hearts, the rates of staying with what you already have are much, much higher.
"Given how frequently kids go to restaurants, and evidence that this can be linked with consuming excess calories," Anzman-Frasca said, "offering and promoting healthier menu options could play a role in reversing the childhood obesity epidemic."
Source: Anzman-Frasca S, Mueller M, Sliwa S, et al. Changes in children's meal orders following healthy menu modifications at a regional US restaurant chain. Obesity. 2015.
Published by Medicaldaily.com