Kindle Fire Users Like Its Size, Media Capabilities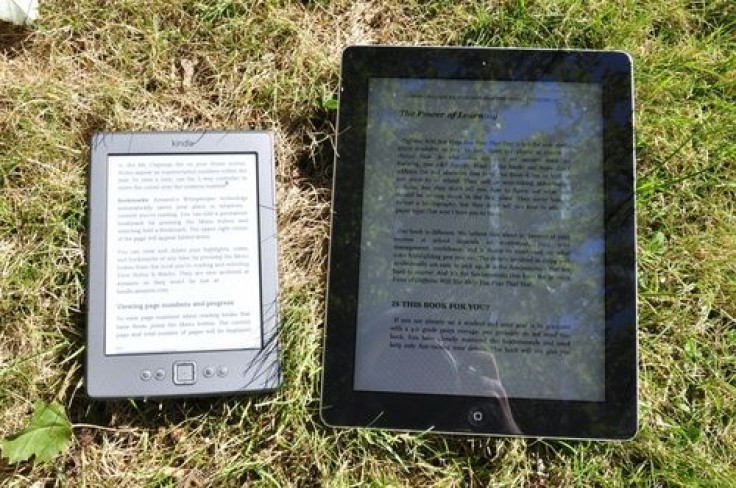 As Amazon.com touts its massive sales for its Kindle devices and especially its 11-week bestselling Kindle Fire tablet, consumers say they like its size and media capabilities but say its apps come up short compared to rival Apple iPad.
Amazon said Thursday the device, which sells for $199 has been selling more than 1 million Kindle devices per week for the third straight week.
Mashable.com, a website oriented toward technology and web related content, recently asked readers what they thought of the device.
Readers pointed to differences between the Kindle Fire and market leading tablet iPad.
"If you go in knowing what you are getting it is satisfying for the price. If you go in expecting/wanting and iPad, you will be disappointed," consumer Chris Beshore wrote.
Apple's iPad 2 starts at $499, with some versions costing as much as $829.
A reader going by the name iPetePete said the Kindle fire was "not comparable" to iPad, noting an emphasis in the Fire on media.
"It's primarily a media consumption device for Amazon's offerings. That said it's great for reading books, articles, blogs etc. Apps are lack-luster," he said.
The Fire's smaller size was seen as an advantage by many women who compared it to the larger iPad.
"I love how small it is. I can toss it in my bag and use many of my apps while traveling," said Dacia Johnson.
Amazon's Dave Limp, an executive working on Kindle products says the Kindle fire is the "most successful product we've ever launched." He says millions have been sold and the company is building more to meet "high demand."
Published by Medicaldaily.com