Lamar Odom And The Failed Kardashian Cover Up: 6 Things We Learned About The NBA Star's Drug Abuse Since His DUI Arrest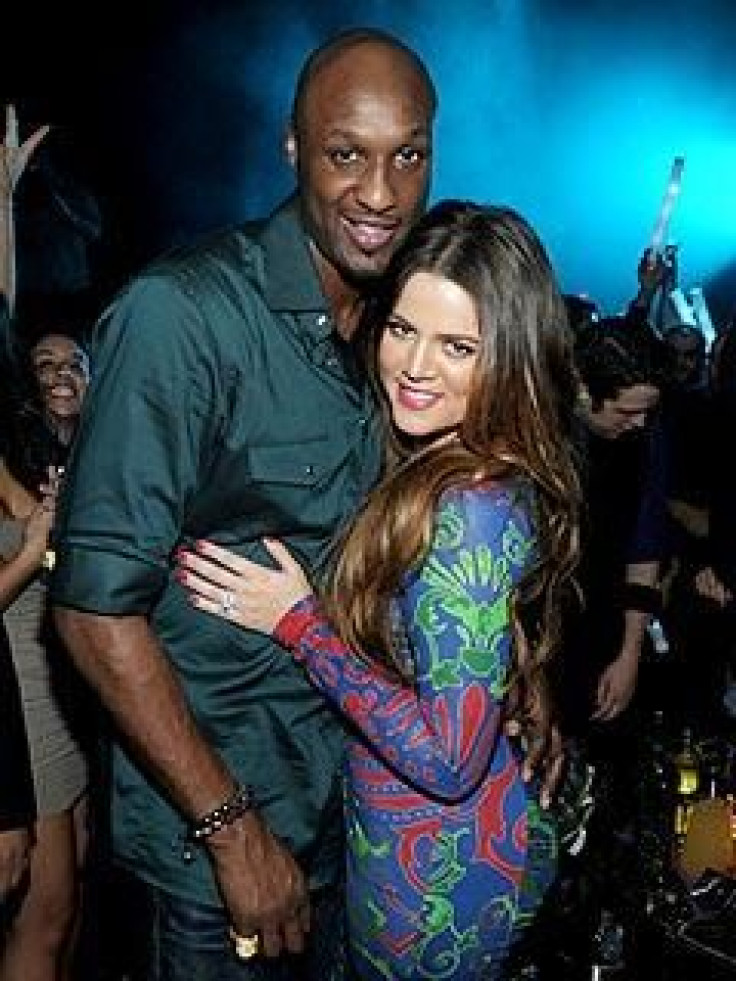 It's no secret that the Kardashian family is a sort of well-oiled media machine. When a daughter makes a sex tape, they somehow manage to make her seem endearing. When a son gains enormous amounts of weight in a short period of time, they document his emotional weight loss battle on their hit reality series. When rumors swirl about how much magazines would pay for the first photos of Kris Jenner's grandchild, she debuts photos on her talk show to avoid the speculation about a big pay day.
But somehow, the news of Khloe Kardashian's husband Lamar Odom's alleged longtime battle with crack cocaine addiction has spun out of the control of the Kardashian machine. On Friday, the 33-year-old NBA star was arrested for driving under the influence (DUI) after police saw him driving his Mercedes-Benz SUV in a "serpentine manner" and he failed a series of field sobriety tests. Odom also refused chemical testing upon his arrest, which caused an immediate suspension of his driver's license.
This is just one in a series of incidents surrounding Odom's drug abuse that the Kardashian family has remained uncharacteristically silent about.
Here are five things we learned about the allegedly troubled star since news broke of his longtime battle with addiction:
According to the Los Angeles Times, Odom was in a car crash about a week ago that was never reported to authorities. The Times only received news about the incident because reporter Adolfo Flores' car was rear-ended in the crash.
Khloe Kardashian attempted to stage an intervention with Odom, but he refused to get help. Upon his refusal, Kardashian allegedly threw Odom out of the house.
Odom allegedly entered rehab last year before the start of the NBA season, but he only stayed at a treatment facility for three weeks before leaving.
Dirk Minniefield and Cliff Robinson, drug abuse counselors from the National Basketball Players association, met with Odom last week and offered to help him beat his addiction just hours before his DUI arrest.
Rumors of Odom's alleged drug abuse have circulated since his fourth place pick in the 1999 NBA draft. It is believed that he was supposed to be the number one pick, but doubts based on his battle with addiction bumped him down to the number four spot – which is where the Los Angeles Clippers scooped him up.
In 2001, Odom was suspended for five games for violating the league's anti-drug policy. At the time, most people thought that the young star was penalized for marijuana use. The NBA did not release details of the violation. Now, it seems, Odom may have been struggling with cocaine addiction.
Khloe Kardashian has not shied away from social media amidst rumors of her fledgeling marriage. She took to twitter on Friday saying simply "Smile and no one will notice."
Odom will be in court on charges related to his DUI arrest in late September.
Published by Medicaldaily.com