Lamar Odom Enters Rehab? Source Says NBA Star 'Realized He Needs Help' For Alleged Drug Abuse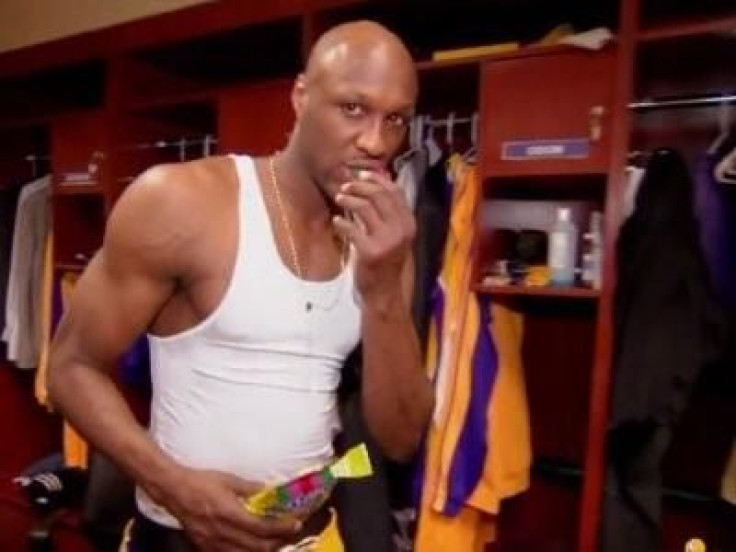 Lamar Odom entered a drug and alcohol rehabilitation center this week, according to sources at People magazine.
"[Odom] realized he needs help," a source told the gossip mag.
Odom, who has lived a relatively uneventful life in the spotlight since marrying wife Khloe Kardashian in 2009, has been the subject of the celebrity rumor mill for weeks now. His alleged drug abuse has caused a media whirlwind surrounding his marriage. And, the Kardashian media machine has remained uncharacteristically quiet as Odom's addiction has gained more and more publicity.
TMZ reported earlier Thursday that the couple has been estranged since the rumors began and that Kardashian was unaware that Odom would be entering a treatment facility.
It is alleged that Odom is addicted to crack cocaine. His drug abuse dates all the way back to the 1999 NBA draft, when rumors of his addiction bumped him down from the number one pick to the number four pick in the draft. In 2001, Odom was suspended for five games for violating the NBA's anti-drug policy. Last week, Odom was arrest for driving under the influence, and, most recently, drug abuse counselors from the National Basketball Players Association offered to help him overcome his addiction.
"I just couldn't control myself in L.A. ... the lifestyle that I was living and the things I had access to," Odom said in 2003 when asked about his drug violation.
Khloe Kardashian has not shied away from social media amid rumors of her fledgling marriage. She took to Twitter on Friday, saying simply "Smile and no one will notice."
"One source says although Khloe's been kept outside the loop this time — she does hope wherever Lamar is ... he's actually getting professional help," reports TMZ.
Published by Medicaldaily.com