Largest Ever Genetic Database Goes Public To Accelerate Discovery Of Cancer Treatments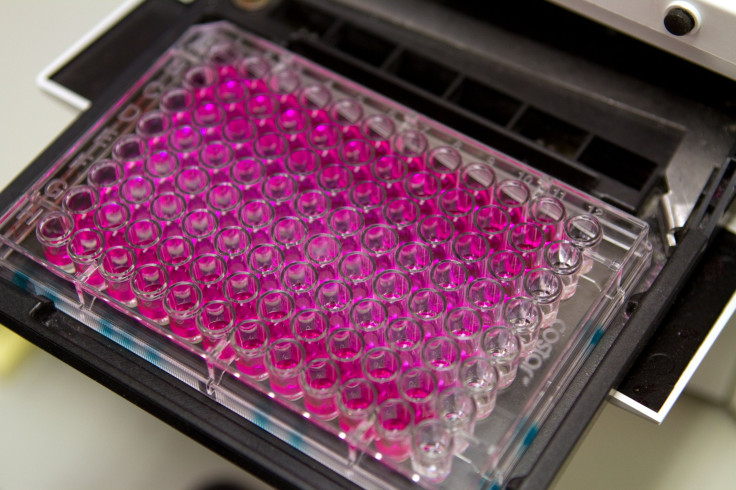 A new gene database available through the National Cancer Institute (NCI) could prove indispensable for researchers working to engineer targeted treatments for the disease.
Reuters reports that the database, which maps cancer-related genetic variations, is expected to speed up development of new drugs and help doctors customize therapies.
"To date, this is the largest database worldwide, containing 6 billion data points that connect drugs with genomic variants for the whole human genome across cell lines from nine tissues of origin, including breast, ovary, prostate, colon, lung, kidney, brain, blood and skin," Dr. Yves Pommier, chief of the NCI's Laboratory of Molecular Pharmacology, said in a press release. "We are making this data set public for the greater community to use and analyze.
"Most anti-cancer drugs that are used today are used based on their empirical activity," he told reporters. "For most of them, we know there is a target, but they have not been connected with any genomics."
For this reason, the project could potentially reduce the significant amount of guesswork that usually attends cancer treatment, as the genomic data allows more precise characterizations of the disease. At the moment, a drug can be rendered ineffective by a slight genetic variation, and patients with similar diagnoses will respond to vastly different treatment.
An example is the chemotherapy drug Cisplatin, which only works in about 50 percent of women with ovarian cancer.
Using the new database, researchers could begin to investigate whether there are specific genetic mutations associated with the success of a given treatment, and use the results to better match patients with therapies.
"Opening this extensive data set to researchers will expand our knowledge and understanding of tumorigenesis [the process by which normal cells are transformed into cancer], as more and more cancer-related gene aberrations are discovered," Pommier said in the press release. "This comes at a great time, because genomic medicine is becoming a reality, and I am very hopeful this valuable information will change the way we use drugs for precision medicine."
The database is thus likely to underpin future developments in genetically targeted medicine. In addition, it could be mined by researchers attempting to figure out why some cancers appear to develop resistance to certain treatment methods.
Published by Medicaldaily.com