LASA Robotics High School Team Makes Souped-Up Wheelchair for Danny Cope [VIDEO]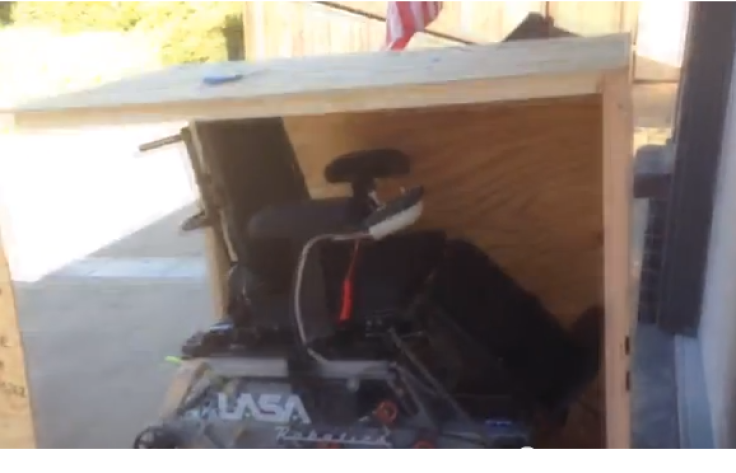 His eyes and face lit up as his dad opened the crate with his very own specialized wheelchair. Danny Cope, a boy from Austin, had one of his wishes come true when he received his custom wheelchair. Due to his disability, Danny is unable to walk and talk, and so, at the request of his brother Benjamin, a team of high school engineering students made his wishes come true.
The young individuals at LASA Robotics Association helped to design and make this chair for Danny so that he would be able to explore his surroundings. LASA Robotics is made up of engineer students who participate in competitions and community outreach programs throughout the year.
Benjamin videotaped his brother unwrapping his present and later posted the video to YouTube.
"Hi LASA Robotics, thank you so much for this wheel chair that must have taken you all so long to build. It's the coolest wheelchair in town by far. I've never been out on the trail behind my house mostly because my old chair couldn't handle it, but thanks to you now I can," Danny said.
Published by Medicaldaily.com