Laurel Plane Crash Hospitalizes Pilot After Crashing Into Two Mobile Homes; Possible Broken Nose And Leg Only Injuries Sustained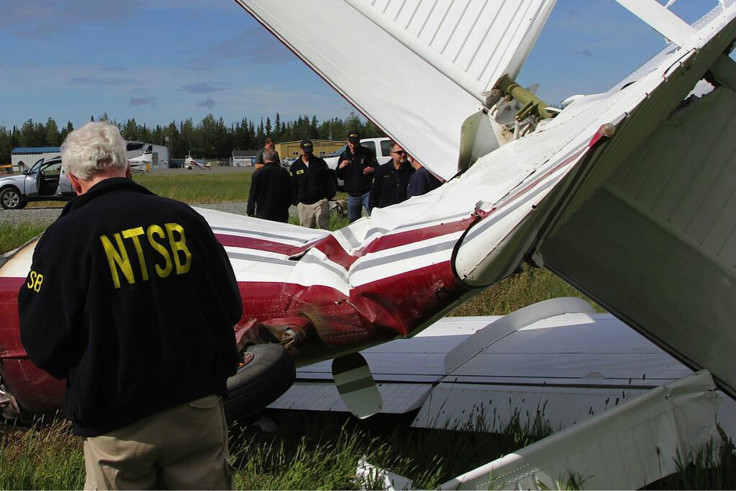 Two mobile homes suffered significant damage Thursday morning after a pilot crashed a small plane into the Laurel neighborhood in Anne Arundel County, Md. The pilot was the only one to sustain injuries and was brought to the hospital for treatment.
Ronald H. Dixon, 70, of Glen Burnie was the sole occupant of the single-engine plane as he crash-landed into the mobile homes around 10:30 a.m., following a turbulent ride into some trees and striking other houses, witnesses reported. Dixon's plane was flying unusually low before he struck the mobile homes. No cause of the crash has yet been reported.
John Carter, who lives on the street where the plane went down, said he had just returned home to pick up some camera equipment when he heard a loud crash. When he attended to the noise, he saw that parts of the plane had broken apart and hit two houses in the neighborhood. He said he and another neighbor pulled Dixon from the wreckage, the Washington Post reports.
"We saw gas leaking, and we were afraid the plane was going to ignite," Carter said, adding that Dixon seemed alert with only minor injuries to his nose and leg.
Streets around the neighborhood had been closed off because of a fuel leak that officials were working to fix. After the crash, streets inside the neighborhood were closed off as well.
Nixon was taken to Maryland Shock Trauma Center where he was listed in critical condition. No injuries were reported on the ground.
Published by Medicaldaily.com