Lawmakers Pen Note To Gilead Sciences, Hepatitis C Drugmaker, About High Cost For Breakthrough Treatment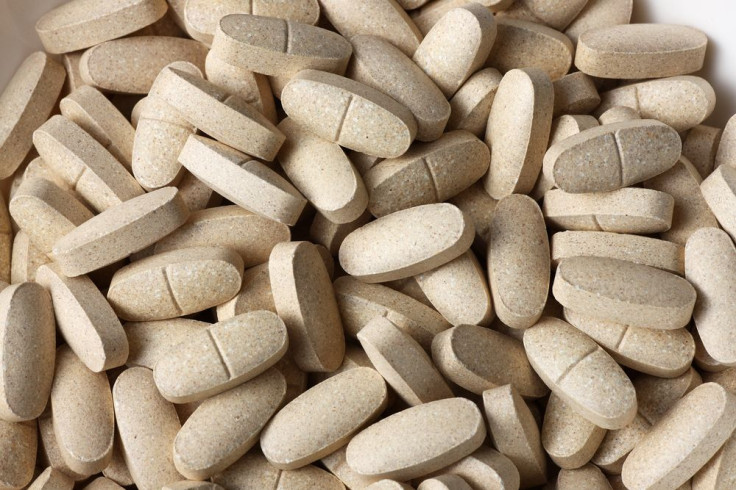 Biotech company, Gilead Sciences, broke through an incredibly important barrier last December when it introduced the Hepatitis C drug Sovalidi (sofosbuvir), which is capable of curing more patients in a shorter time frame. But with one course of treatment costing as much as $84,000, the company has caused concern among U.S. lawmakers and insurance companies, many of which won't cover the expenses.
With about 3.2 million people in the U.S. ill with Hepatitis C (HCV), Sovaldi was supposed to be the end-all of the disease. HCV is a contagious liver disease that, for most people, isn't detectable. However, for the 75 to 85 percent of people who develop chronic HCV, it can lead to liver problems like cirrhosis — a scarred liver — and liver cancer. Sovaldi was, and still is, so promising because it can treat a wider range of people who couldn't tolerate other treatments, which happened often, or whose HCV came back after undergoing treatment. While previous treatments had cure rates between 65 and 75 percent, Sovaldi's cure rate was 90 percent and up, depending on which drug it was used with.
But when it came to pricing for the drug, Gilead decided it would be determined by tiered pricing based on countries' per capita gross national income. In the U.S., that meant $84,000; in Germany, $66,000; and in the UK, $57,000, Reuters reported. In Egypt, where HCV rates are the highest in the world, Gilead promised one course of therapy for only $900.
All these factors, together, sparked concern from Democrats in the House Energy & Commerce Committee, who worry the steep pricing works negatively against the public's health. "Our concern is that a treatment will not cure patients if they cannot afford it. The costs are likely too high for many patients, both those with public insurance and private insurance," they wrote in a letter to Gilead. "The extraordinarily high cost of your drug raises additional concerns because of the role of the federal government in speeding up its approval."
Sovaldi underwent an expedited approval process with the Food and Drug Administration after it was designated a "breakthrough therapy." The first of its kind, it treats HCV without the help of interferon injections, a mainstay of previous treatments that left scores of patients with severe side effects such as anemia, insomnia, fatigue, depression, and skin rashes. In comparison, Sovaldi paired with another old drug, ribavirin, only caused fatigue and headache.
Despite the exorbitant costs of developing a drug, which can be about $1.3 billion, Gilead is set to make far more in sales this year alone — between $7 billion and $12 billion, Mark Schoenebaum, an analyst for ISI Group, told Reuters. If Gilead doesn't bring prices down willingly, they will eventually drop as competing companies like AbbVie, Bristol Myers-Squibb, and Merck & Co. catch up with their own drugs. "We are going to go from a monopoly to seven or eight players," he told Reuters. "In my mind, that is what will drive pricing down."
Published by Medicaldaily.com