LAX Shooting Victim Brian Ludmer Faces Multiple Surgeries, But Remains In 'Good Spirits'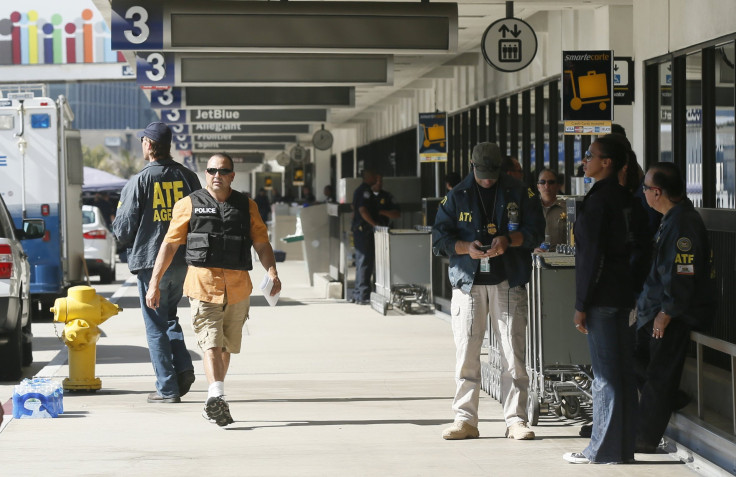 Brian Ludmer, 29, who was shot in the right leg during Friday's Los Angeles International Airport (LAX) shoot-out, remains at the Ronald Reagan UCLA Medical Center after undergoing surgery. According to a statement issued by the hospital, he requires at least one more surgery for his fractured leg and will need extensive physical therapy as well.
Mounted by a single suspect, Paul Anthony Ciancia, the LAX rampage left one Transportation Security Administration (TSA) employee dead and two more injured as well as several bystanders wounded. The bullet that hit Ludmer was fired from an assault rifle and entered his right calf, where it fractured both his tibia (the shinbone) and fibula (the bone located on the outer side of the tibia). It is not uncommon for such injuries to require multiple procedures over several years for a successful result. Hospital staff consider him to be in "fair condition," while visitors have described him as "upbeat" and in "good spirits."
Recovery Among Family and Friends
On Sunday, Ludmer received visits from friends and family as well as two plainclothes FBI agents. Los Angeles Daily News reports that his parents flew in from out of town and two of his four siblings had arrived to be with him as well, with more relatives expected to arrive. Because he has not been at his school long enough to earn medical insurance and paid sick leave, his students held a fundraiser to help pay his hospital expenses. Los Angeles Daily News describes him as a popular and helpful teacher, a kind and considerate person.
Ludmer explained to NBC News that he was standing between two airport security agents when the gunman opened fire.
"I only remember seeing these other two TSA agents down in the portion of the hallway where I was, and then I got hit," he told NBC News. Ludmer teaches a theater class and also serves as a technical director for the Performing Arts Education Center at Calabasas High School. Los Angeles Daily News reports that Ludmer was in Terminal 3 waiting to board a flight to Chicago when the gunman's shooting rampage began. Ludmer was en route to Boston for a friend's wedding.
"I don't even remember hearing the shot, but I remember feeling it," Ludmer told NBC News from his hospital bed. He also remembers crawling to safety in a closet, where he applied a tourniquet to stop the bleeding. "I didn't know if he was going to follow me, or what to expect, but I was hoping I could hide out there," Ludmer explained. Worried and bleeding, he waited.
Police Action
Hearing the voices of police officers, Ludmer, who worried he might pass out and then no one would find him, opened the door and called out to them, Dan Stepenosky, superintendent in the Las Virgenes Unified School District and Ludmer's hospital room visitor, told Los Angeles Daily News. Two of the officers heeded his call and brought him out into the terminal where they lifted him into a wheelchair and pushed him to a waiting ambulance.
Ciancia, 23, grew up in Salem County, New Jersey, and had recently moved to Los Angeles. On Friday, NBC News reports, Ciancia sent his brother a text message saying he was thinking about killing himself. Ciancia's father called the local police chief, Allen Cummings, on Friday at about 1:30 p.m. EST. Responding to his concern, Cummings called the Los Angeles police to ask them to send officers to Ciancia's apartment. As officers arrived to check on Ciancia, they heard a report of gunfire at the airport. Having been charged with killing a federal officer and committing an act of violence in an international airport, Ciancia may face the death penalty.
The suspected gunman was shot four times by airport police and, as of Sunday, was heavily sedated and under 24-hour armed guard. Along with an assault rife, police discovered five 30-round magazines on his body, Fox News reports, while his bag contained hundreds more. It is not clear when Ciancia will stand trial. The FBI has investigated his past without finding evidence of previous crimes or run-ins with the TSA, an agency at which he has never worked or even applied for a job. From his hospital bed, Ciancia told authorities he acted alone.
Published by Medicaldaily.com