LGBTQ Patients Of Color Need Better Tools To Communicate With Their Doctors: Study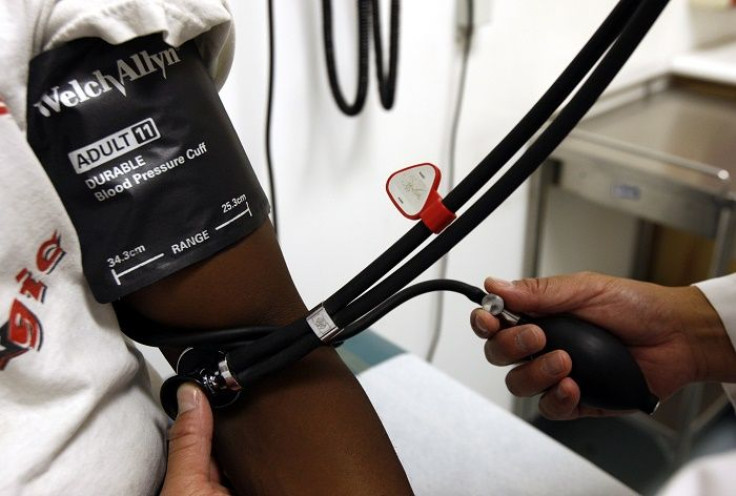 Members of the lesbian, gay, bisexual, transgender, and queer (LGBTQ) community suffer from significant health disparities, with reports revealing LGBTQ individuals have poorer health than their heterosexual counterparts, and often negative experiences with health services, including poor communication. These disparities can be compounded when LGBTQ members are not white. New research published in the Journal of General Internal Medicine examines the relationship between doctors and LGBTQ people of color, and suggests ways that health care providers could better understand the needs of those with marginalized identities.
Researchers from the University of Chicago published a series of three articles, all of which say the way to improve health care among LGBTQ racial and ethnic minorities is to improve doctor-patient communication. They believe this can happen via shared decision-making, a process by which doctors collaborate with their patients to make medical decisions and come up with treatment plans based on the patient's preferences and values. This helps doctors understand these patients' unique needs, which in turn can directly benefit their health.
"One of the things that we're trying to understand better is how people make choices about health care when they are standing at the intersection of multiple social groups that have historically experienced societal discrimination and disparities in health care delivery," said Dr. Monica Peek, associate professor of medicine, in a statement.
The three-part series includes an article about how race, sexual orientation, and gender identity influence shared decision-making between black LGBT patients and their health care providers. The second article describes a meta-analysis of the processes of decision-making and how it can improve doctor-patient communication and health outcomes for health issues specific to minority populations. And the third article describes ways in which health facilities can promote shared decision-making and education in an effort to improve doctor-patient communication. The series almost falls in line with past research suggesting the way doctors approach patients can impact their suffering.
Factors like race and sexual orientation can greatly affect a person's overall health and the level of medical treatment they will receive. Previous studies examining the implicit attitudes health care providers have toward lesbian women and gay men found that heterosexual doctors had stronger preferences for heterosexual patients. Racial disparities in health care are also well documented, with studies attributing this phenomenon to a lack of access to care, as well as minority patients' avoidance of doctors due to distrust and fear of being personally reduced to a group stereotype. These marginalized identities can act independently or together "to influence the patient's relationship with health care providers and decisions about their care," researchers wrote.
"The ultimate goal is to improve the health of LGBTQ patients of color by developing tools and resources to help clinicians and these patients engage in better shared decision-making," said Marshall Chin, associate chief and director of Research of the Section of General Internal Medicine.
Sources: Xu L, McNulty M, Acree M. Development of a Conceptual Framework for Understanding Shared Decision Making Among African-American LGBT Patients and their Clinicians. Journal of General Internal Medicine. 2016.
Moore J. A Model of Organizational Context and Shared Decision Making: Application to LGBT Racial and Ethnic Minority Patients. Journal of General Internal Medicine. 2016.
Marshall I, Cooper J. Use of Decision Aids with Minority Patients: A Systematic Review. Journal of General Internal Medicine. 2016.
Published by Medicaldaily.com