The Different Colors Of Heart Health: Minority Women Have Higher Risk Of Heart Disease, But Lower Access To Care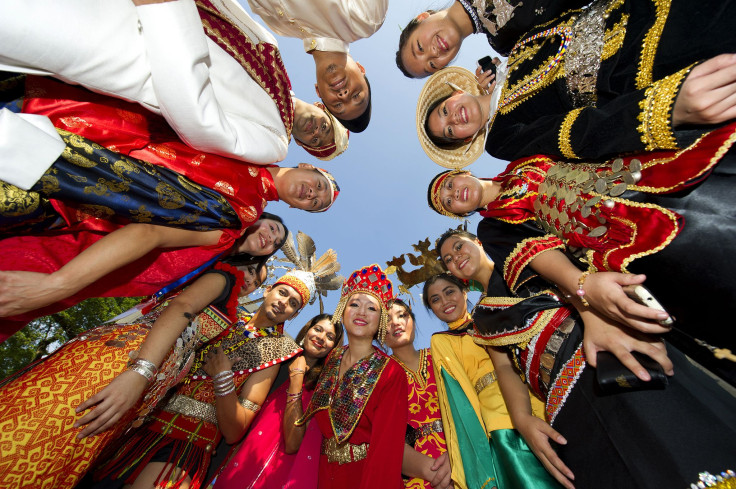 Twenty-somethings aren't typically worried about cardiovascular disease (CVD), but I am. Because I'm Puerto Rican I know I'm already at high risk — and so are other minority women.
CVD is a blanket term that lumps together a variety of cardiac events, much like the American Heart Association (AHA) lumps many kinds of women together when it says that one in three women die from heart attack and stroke. Don't get me wrong: general awareness is vital for women's cardiovascular health, especially now that we know these cardiac events don't present themselves the same way in women as they do men. But reinforcing broad, general numbers may inadvertently allow racial and ethnic disparities to persist, leaving women at greater risk of CVD in the dark.
According to a recent scientific statement from the AHA, black women have a higher incidence of heart attacks in all age categories, with young black women in particular experiencing higher in-hospital death rates. Black and Hispanic women also tend to have a higher preponderance of risk factors for CVD, such as diabetes and obesity, at the time of their attacks than non-Hispanic white women do. And more than one third of American Indian women have three or more cardiac risk factors — 78 percent of American Indian women who experienced cardiac events are also diabetic. In fact, the AHA reported that the rate of coronary events in American Indian women is increasing to levels that are almost two times higher than in the U.S. population generally.
Other populations also face above average risk. Sumathi Reddy recently dug into the disparity seen in the South Asian population for the The Wall Street Journal, reporting that about 60 percent of the world's heart-disease patients are South Asian. Even more troublesome, doctors don't know why. Reddy said high rates of CVD can't be explained by traditional risk factors, though "the assumption has always been that the reason South Asians have more heart disease is because they have more diabetes and insulin resistance."
And yet, even when we focus in on specific groups, the data still combine diverse populations with varied ancestries. Black is not the same as African-American, and African-American mostly refers to women of West and Central African descent. The term Hispanic was adopted by the United States government in the early 1970s and it includes Cubans, Puerto Ricans, and Mexicans. This is also true of South Asians; the term groups people from India, Pakistan, and Bangladesh, among other countries.
This is why we need diverse research. Not just diverse in terms of race and ethnicity, but diverse in terms of sex: the AHA found that women are still underrepresented in heart health-related medical research, partially because "journals and regulatory bodies have not historically demanded sex-specific enrollment and analyses," Dr. Ileana L. Piña, of Albert Einstein College of Medicine and Montefiore-Einstein Medical Center in the Bronx, NY, said in her commentary on the AHA's scientific statement.
That said, the data we do have paints a clearly concerning picture for minority women.
Risk Factors
Smoking, hypertension, and high cholesterol are the most common of the traditional risk factors for CVD, according to the Centers for Disease Control and Prevention (CDC). Coronary artery calcium scores, diabetes, and obesity are also prevalent, especially among minority women.
These risk factors can be broken down by age, too. Recently there's been an increase in CVD events such as heart attack and stroke among younger women. Dr. Nieca Goldberg, medical director and clinical associate professor in the department of medicine at the Joan H. Tisch Center for Women's Health at NYU Langone Medical Center, told Medical Daily "we're missing the boat on women aged 45–54," while Dr. Sripal Bangalore, associate professor in the department of medicine at the Leon H. Charney Division of Cardiology at NYU Langone Medical Center, said we need to pay closer attention to women in their 30s.
"We tend to think heart attack and stroke [affects us in] middle and old age, but we see many young, minority women," Bangalore told Medical Daily. "It's easy to miss them if you treat them the same way as you treat other patients. [For example], the risk of heart attack and stroke in young, white men is smaller than in these young women."
Younger cases may be attributable to smoking. While the CDC released a report in November 2015 that said the smoking rate is on the decline among U.S. adults, Goldberg said this isn't the case among women. She still personally sees "a lot of women who try to quit smoking." So has Bangalore, who said smokers who go through "a park or two per day" aren't the only ones at risk — it's also CVD patients who smoke "a few cigarettes per week."
Hypertension, aka high blood pressure (HBP), affects black and Hispanic women more than other women. Family history, lack of physical activity, poor and high-salt diets, and heavy and regular use of alcohol increase risk of HBP. The AHA refers to it as "the silent killer" since HBP is asymptomatic. And without proper treatment it can damage the heart and coronary arteries, increasing risk for heart attack, CVD, congestive heart failure, and atherosclerosis — fatty buildups in the arteries that cause them to harden.
Heart failure can also be influenced by calcifications in coronary arteries, something Reddy reported is especially prevalent among South Asians. The National Heart, Lung, and Blood Institutes defines calcifications as "speckles of calcium in the walls of the coronary arteries." It's not only an early sign of coronary heart disease, but a risk of its own: Over time plaque can harden and narrow the flow of oxygen to the heart. Worse, it can break open and form a blood clot on its surface.
However, minority women may want to pay closest attention to their risk of diabetes. It's much more prevalent in Hispanic, American Indian, and South Asian populations and is considered to be a major complication of CVD. The National Diabetes Education Program reported about 65 percent of people with diabetes die from heart disease and stroke.
"When it comes to preventing heart attack, it's always going to be a variety of issues," Goldberg said. "We [do our best to] recognize the things we can take care of."
Health Care Access
Let's not sugar coat it: Health care in the U.S. is expensive, especially for people without health insurance. In 2014, the U.S. Census Bureau found the percentage of people without health insurance did decline by 10.4 percent, but that still leaves 33 million Americans without insurance. Of those, "more than half are people of color," Dr. Victoria Shin, a cardiologist with Torrance Memorial Medical Center in Torrance, Calif., told Medical Daily in an email.
The 2014 census showed non-Hispanic whites had a higher rate of health insurance coverage compared with blacks and Asians. Though the overall rates increased for all Hispanic origin groups, they still had the lowest rate of health insurance coverage at 80.1 percent.
It's likely these rates are worse for non-citizens. The Bureau cited the uninsured rate of noncitizens was over three times that of the native-born population, at 31.2 percent compared to the native 8.7 percent. Moreover, FiveThirtyEight reported that 5.5 million of the 7 million uninsured immigrants are Hispanic.
So not only do minorities have restricted health care access, but if they're undocumented, they may not be eligible for health care at all.
Cost is a huge barrier. The New York Times reported in July 2015 that health insurance companies are seeking rate increases of 20 to 40 percent or more, on top of the alleged 69 percent premium increase Americans have seen since 2004. Blacks and Hispanics are reportedly twice as likely to live in poverty than whites; Hispanics are three times less likely to have a regular health care provider; and, as Medical Daily previously reported, the state of health care on Native American reservations is in "horrifying" condition, according to the Senate Committee on Indian Affairs.
Being able to afford health care not only gives minority groups access to proper assessment and treatment, it also makes them more likely to have access to comprehensive education about CVD, the preventative benefits of which are three-fold.
For one, said Shin, it better educates minority women about what constitutes risk factors for heart disease, what heart disease symptoms are, and lifestyle measures to prevent them. Second, it makes it easier to overcome language barriers and investigate contributing factors such as family history of heart disease.
"If a patient is unable to describe their symptoms or the doctor is unable to adequately communicate instructions, that is a clear barrier," she added. "We try to circumvent this by providing adequate translators in the medical setting."
Third, it can help overcome cultural barriers. Preventive care is not a priority in every culture, encouraging men and women to "only present to the medical setting when they have symptoms or there is an emergency," Shin said. "Usually by then it's too late."
If minority groups do prioritize prevention, there's still a chance "they have some distrust of the medical system, something that needs to be addressed through education," Shin added.
Community-Based Interventions
I knew my grandmother had heart disease, which her HBP and diabetes no doubt exacerbated, but I didn't know she had quadruple bypass surgery until I began reporting this story and asked my mom for the specifics of my family's medical history. I learned that my grandfather had the same conditions as well.
This type of heart surgery involves a surgeon taking blood vessels from another part of the body to build a route around a blocked or narrowed coronary heart artery. Afterward my grandmother was told to increase her physical activity to improve her circulation. She didn't, and ended up needing vein surgery in her legs. After that, my mom told me, she was never the same. My grandmother died in her early 60s.
Women of all races and ethnicities need to know their risk of heart disease, but they also need to know there's more to it than that. "We need to do a better job at managing HBP," said Goldberg. If lifestyle choices aren't improving a woman's numbers, medication like statins have proven effective; however, Bangalore said there tends to be lower compliance rates among these populations, which in turn can create poorer health outcomes.
A 2010 study published in Circulation found that nearly one in four patients partially or completely avoids filling prescriptions after discharge. And of the patients who are initially adherent, study authors reported that up to 50 percent will discontinue antihypertensive medications within six to 12 months — only 40 percent continue statin medications for two years after hospitalization for acute coronary syndrome.
Medication nonadherence results in approximately 125,000 preventable deaths a year, the AHA reported, as well as $290 billion spent annually in avoidable costs; $100 billion is spent on hospitalizations alone.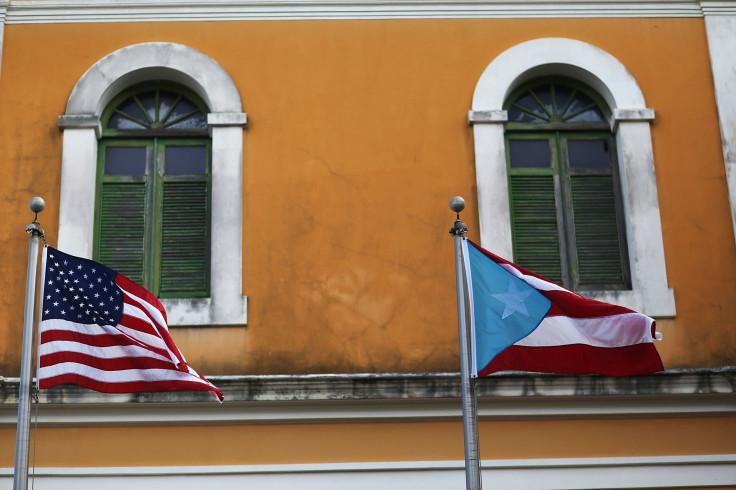 The general consensus among experts is if women can't access health care, and if they can't access health education, then experts should bring it to their communities. For African-Americans, researchers have successfully targeted churches for CVD prevention. Bangalore said South Asian targets vary on a national and local level, while Piña told Medical Daily that reaching Hispanic women means looking in a variety of places.
"It's not churches like African-American women. It may be the nail salon or their children's schools," she said. "Hispanic women don't form little groups. They're more involved in the home and kids, so it could also be going to grocery stores and airing certain advertisements during telenovelas."
Bridge the Gap
Getting rid of racial and ethnic disparities in women's cardiovascular health care requires a multi-faceted approach that involves everyone, from the community to health care providers and the government.
The AHA's scientific statement shows the gap has yet to be closed because CVD is multifactorial, Piña wrote in her commentary, and "the solutions, therefore, are also multifactorial."
She believes those solutions start in medical school, with a curriculum that focuses on adversity and disparity, something she didn't have. Piña's personal focus on these disparities, particularly among Hispanic populations, was solely motivated by the fact that she's a Cuban woman.
"I never learned any of this [in medical school]," she said. "I have to go after the educators and tell them: This must be in the curriculum. This shouldn't be rare."
After medical school, it's important to reconsider the things generalized awareness campaigns leave out. The AHA's Go Red For Women campaign has certainly raised awareness and advanced diverse medical research, but it still doesn't target specific ethnic groups, Bangalore said.
"When the message [gets out], people might feel it's not applicable to them," he said. "But let's not forget, a minority woman's risk is high. It's not the same as [for] Caucasian women."
Next, we need more women in more diverse clinical trials, like the Mediators of Atherosclerosis in South Asians Living in America and The Multi-Ethnic Study of Atherosclerosis, as well as community outreach.
"There should be targeted outreach programs to ethnic communities, especially the high risk ones, to educate [women on] screening, lifestyle modifications, and more," Shin said. "[We need to] link them to practitioners who are able to communicate with them and build trust."
The bottom line: Women need help with their cardiovascular health. They know less about their risk factors; they know less about the differing physiological symptoms of heart attack and stroke; they wait longer to seek help; and when they do ask for it, they feel guilty for putting their needs above their family's. The thing is, women can't take care of their family if they're not taking care of themselves. We need to get over the guilt, Goldberg said.
Getting over the guilt is only the beginning: Women need to take control of health care visits, make doctors pay attention to their symptoms and their family's symptoms, and accept the fact that they may have to shop around for a doctor that is familiar with the care they require; then, tell their girlfriends, sisters, nieces, and daughters to do the same.
"Women should be armed with information on their own risk factors ... and demand they be paid attention to," Piña said. "Prevention is important, and women need to make themselves heard."
Published by Medicaldaily.com