Liberia Struggles To Regain Economic Footing After Ebola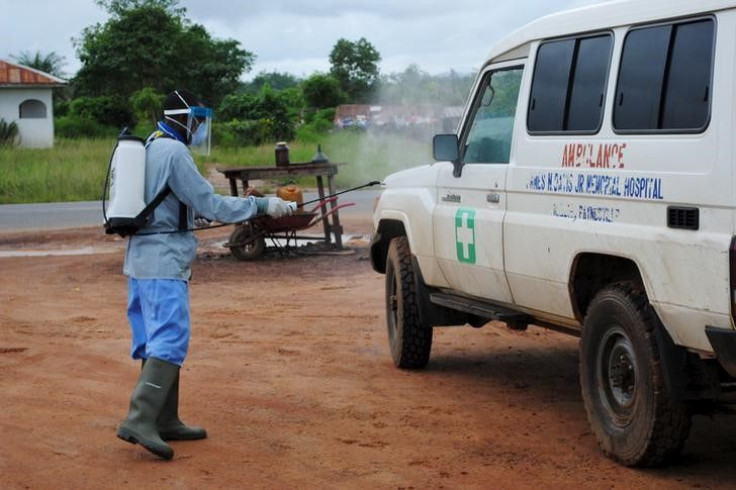 UNITED NATIONS (Reuters) - Liberia needs two years to regain its economic footing after it was battered by the Ebola epidemic, as it moves to boost access to electricity and infrastructure and diversify the economy, Liberia's president said in an interview on Saturday.
Liberia had been slowly rebuilding from a civil war that ended in 2003 when the Ebola epidemic erupted more than 18 months ago. The disease has since killed 4,800 people in Liberia, and a total of 11,000 people in West Africa.
"Our target is to get it done in two years," Ellen Johnson Sirleaf said of the hoped-for economic recovery, in an interview on the sidelines of the annual gathering of world leaders at the United Nations General Assembly in New York.
Liberia was declared free of the Ebola virus for a second time on Sept. 3, entering a 90-day period of heightened surveillance.
The country was declared Ebola-free in May but more cases appeared in late June, probably via transmission from sexual contact as the virus can survive in semen well beyond the usual 21-day incubation period.
Johnson Sirleaf said she was "concerned" about the continued Ebola risk, and said the government could be doing more to educate Liberians, including advocating safe sex.
But she cautioned that it was important to avoid unfairly stigmatizing Ebola survivors.
The United States has approved a $257 million grant to Liberia under its Millennium Challenge Compact program, which Johnson Sirleaf said she hopes to dedicate to expanding the country's power capacity which currently reaches .
Fewer than 2 percent of Liberia's 4.3 million people have access to electricity, she said.
"We said, 'What is the area that could provide the best impetus for getting our economy moving at a higher pace?' Power came out above anything else," she said. "If you don't have power, you install the best of machines and they blow out.
The Mount Coffee dam on the River Paul in Montserrado County once powered a third of households in the West African country, but it was left battered by Liberia's 1989-2003 civil war.
Johnson Sirleaf said she was hopeful that a rehabilitation of the dam would be complete by late 2016, after the Ebola epidemic delayed the rehabilitate work.
(Editing by Matthew Lewis)
Published by Medicaldaily.com