Link Between Obesity And Cancer: Study Finds Aggressive Breast Cancer Cells Grow Faster In Obese Tissue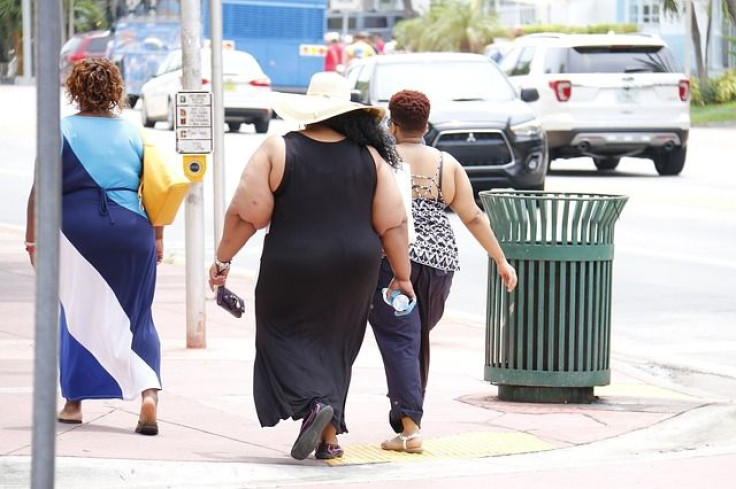 A new study may explain why there's a link between obesity and cancer risk: scientists discovered that aggressive breast cancer cells grow faster in an obese environment. This finding shows how cancer's environment plays a role in its growth and spread.
In a study set to be presented next week at the American Association for Cancer Research Annual Meeting 2017, a team of researchers from the University of North Carolina Lineberger Comprehensive Cancer Center will explain their findings on how cancer cells grow faster in obese tissue.
Read: Cancer Risks 2016: Excess Weight Tied To 8 More Types Of Cancer Than Previously Thought
"Where we saw the most changes were in the mammary glands around the tumors," study first author Alyssa J. Cozzo, a graduate student in the UNC Gillings School of Global Public Health, said in a recent statement. "This implies that the microenvironment surrounding the tumor can be a driver of tumor growth, even when the tumor cells and the other cells that make up the tumor itself are relatively similar."
For the research, the team transplanted triple-negative breast cancer cells into different types of tissue: obese, lean, and formerly obese. They then observed how the tumors grew in these different environments. Results showed that tumors were significantly larger when the cells had been transplanted into obese tissues, as opposed to the lean tissue and the previously obese tissue. The team concluded that because the same type of cell was transplanted into all three tissues, it must be the enviroment that the cells grew in that led to tumor size differences.
The link between obesity and cancer has been noted for years, and according to a 2016 study from Washington State University, excess body fat can be directly linked to a number of different cancers, including liver, ovarian, and thyroid cancer.
According to the researchers in a press release, their findings suggest that obesity itself is a major factor driving tumor cell growth. However, it does not seem that the body tissue "remembers" fat, which means that losing weight can be an effective cancer prevention method, no matter your previous BMI.
See Also:
Risk Of Obesity-Related Cancer In Overweight Women Increases With Time, Study Shows
Published by Medicaldaily.com