Risk Of Obesity-Related Cancer In Overweight Women Increases With Time, Study Shows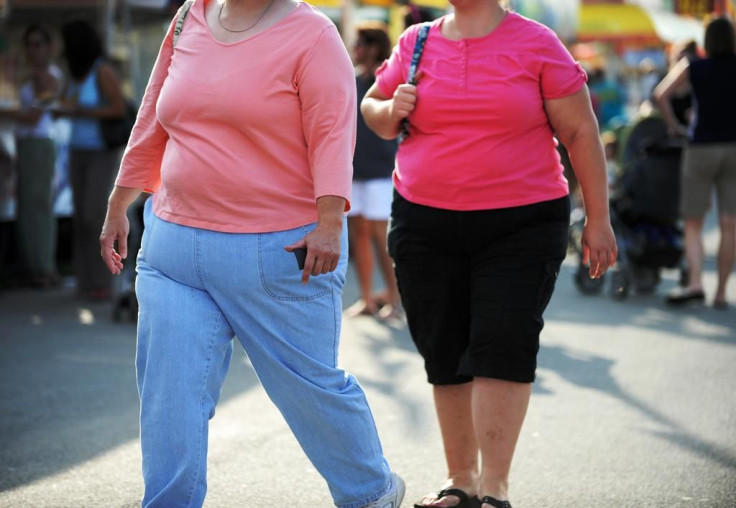 A longitudinal study of nearly 74,000 postmenopausal women found that for every decade a woman is overweight, her risk of obesity-related cancers is likely shoot up by 7 percent. The study, published in PLOS Medicine journal Tuesday, is reportedly the first to examine the link between obesity duration and cancer risk in a large group of women.
Researchers examined data from a long-term national health study, United States Women's Health Initiative (WHI), to figure out the dose-response or exposure–response relationship between the time frame of high body mass index and the risk of various types of cancers. BMI — used by international bodies such as the World Health Organization (WHO) to determine a healthy weight range for a person's height — is calculated by dividing weight in kilograms by height squared in meters.
The WHI data stretched over 12 years and during that time, 6,301 of the 73,913 women participating were diagnosed with obesity-related cancers — of the breast, colon and rectum, and endometrium. The research team led by Melina Arnold, a scientist at the WHO's International Agency for Research on Cancer, took into account other factors related to obesity, such as physical activity, diet, smoking, hormone use and diabetes.
The findings showed that every ten years a woman was overweight was linked to 7 percent increase in the risk of all obesity-related cancers, 5 percent increased risk of postmenopausal breast cancer, and 17 percent heightened risk of developing endometrial cancer. After researchers adjusted for the exact amounts of excessive weight, the numbers jumped to 8 percent for postmenopausal breast cancer and 37 percent for endometrial cancer.
"This is biologically plausible, as earlier and longer periods of overweight and obesity have been found to increase the risk and severity of hypertension, insulin resistance, chronic inflammation, DNA damage and changes in hormone metabolism, which are all key mechanisms increasing also the risk of cancer," Arnold said, according to CNN.
"We also showed in our study that the risk to develop these cancers is not only dependent on overweight duration itself but also on the degree of overweight over time," Arnold added. "This is why it is difficult to make a general statement about how much overall cancer risk increases per year of overweight or obesity."
Researchers, however, cautioned that BMI is not a perfect measure for body fat and the WHI data mainly included information about non-Hispanic white women and it may "limit generalizability of the findings."
"If this is true, health care teams should recognize the potential of obesity management in cancer prevention and that excess body weight in women is important to manage regardless of the age of the patient," the study authors wrote in their work.
Published by Medicaldaily.com