Is Listeria Hiding Inside Your Romaine Lettuce? Bacteria Can Infect Plant Just 30 Minutes After Exposure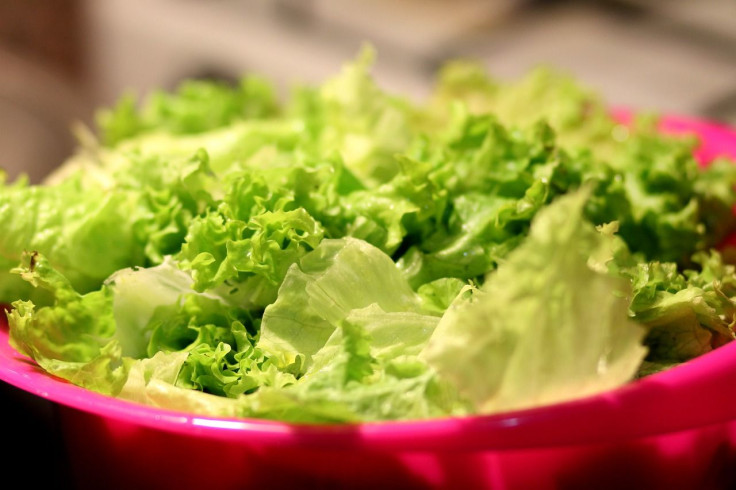 Listeria bacteria can live in romaine lettuce during every stage of the growth process, according to a new study.
The bacteria causes listeriosis, which is a serious infection usually contracted from eating contaminated food. About 1,600 people get listeriosis every year, and about 260 die, the Centers for Disease Control and Prevention reports.
Read: Listeria In Cookie Dough, Salmonella In Chicken Salad — The Latest Food Recalls You Should Know About
The 2016 recall of contaminated packaged salads prompted Purdue University's Amanda Deering to evaluate how listeria bacteria thrives in lettuce.
Deering's research, published in the Journal of Food Protection, reveals that when lettuce is exposed to the bacteria, the plant tissue could be infected in 30 minutes, according to a news release.
"Knowing this can happen, we need to keep it on our radar as we continue to follow good agricultural practices," said Deering.
Some of the symptoms of the illness include fever and diarrhea. The bacteria can be deadly, especially to pregnant women, their newborns, adults aged 65 or older, and people with weakened immune systems. Infections during pregnancy can result in miscarriage, stillbirth, premature delivery, and other serious infections of the newborn.
The research also showed the bacteria could thrive up to 60 days in the lettuce or until time of harvest.
"Continued education, training and research to minimize exposure of human foodborne pathogens in our soil, water, seeds, plants and produce have become my priority in research," said Deering.
See also: What Is Listeria? Eggo Waffles Recalled; Dangerous Foodborne Backteria Can Cause Miscarriage, Death
Listeria Bacteria Contamination Symptoms: Sabra Hummus Recalled In US, Canada; What You Should Know About Listeriosis
Published by Medicaldaily.com